On 11th May, I returned to the mountains, this time with a Ladies´Bird Watching Group.  After the morning coffee stop we set out into a beautiful mountain gorge.  The weather was hot and sunny but once in the gorge we soon found a shady spot from which to rest and watch the bird life.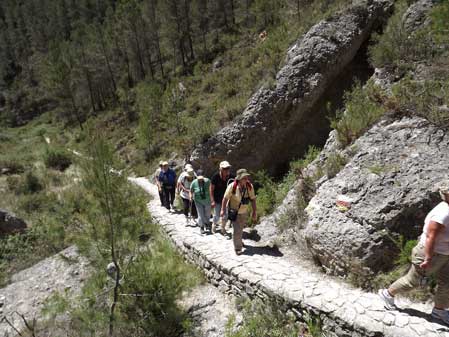 Griffon Vultures were around in good numbers, soaring effortlessly on the thermals. Some were resting on the cliffs which provided great opportunities to appreciate the sheer size of these magnificent creatures.
We made steady progress up into the gorge before finding another comfortable stopping point from where we watched Raven, Chough, Crag Martin and eventually one of the target species, the Blue Rock Thrush.
Serin were constantly singing, Goldfinch were flitting around and Swifts were swooping and soaring overhead.
After lunch we drove down the mountain to a lake and reedbed. We had great views of a Great Crested Grebe feeding its young (with a frog!) and also saw Little Grebe, Corn Bunting, Stonechat and Reed Warbler.
The species list included…
Griffon Vulture, Chough, Raven, Blue Rock Thrush, Crag Martin, Serin, Goldfinch, Greenfinch, Kestrel, Swift, Little Grebe, Great Crested Grebe, Corn Bunting, Swallow, House Sparrow, Blackbird, Stonechat, Reed Warbler, Grey Heron, Coot, Mallard, Hoopoe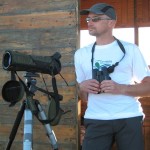 Written by David Warrington