On Wednesday 27th June I provided a guided bird watching trip to Albufera de Valencia for a local walking group.  All nature lovers, the group also included a couple of experienced birders who regularly watched their own patch but were keen to explore Albufera.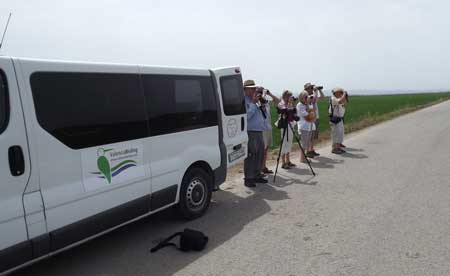 After a drive across the labyrinth of tracks that cross the rice fields, we began at one of my favourite sites, where we had the opportunity to watch the Albufera classic species – Little Egret, Cattle Egret, Great Egret, Grey Heron, Purple Heron, Squacco Heron and Night Heron.
The reed beds held Great Reed Warbler and Fan Tailed Warbler whilst the lakes gave good views of Red Crested Pochard, Avocet, Black Winged Stilt and Great Crested Grebe.  The group were interested in the ecology of the area as well as its bird life, so we were treated to a fascinating presentation by the reserve staff. This included a talk on the history of Albufera, the eco-systems within and the conservation projects currently underway.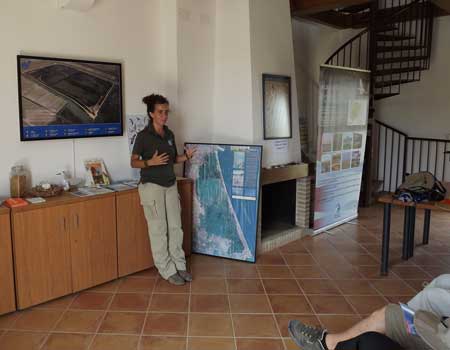 After lunch we headed towards the main lake of Albufera where we watched Gull-Billed Tern, Common Tern, Whiskered Tern and Audouins Gull.  The flooded rice fields gave good views of Glossy Ibis and Little Bittern.  Our final stop of the day was beside a small lagoon surrounded by reed beds, where upon scanning the shoreline we were eventually rewarded with great views of Purple Gallinule.
As is so often the case, the group had made the day into a fun experience but we´d also managed to see a good selection of species and had learnt a great deal about this ecologically critical wetland area.
The species list for the day included…
Cattle Egret, Little Egret, Great Egret, Grey Heron, Purple Heron, Squacco Heron, Night Heron, Little Bittern, Common Tern, Gull-Billed Tern, Whiskered Tern, Audouins Gull, Black Headed Gull,Yellow Legged Gull, Cormorant, Coot, Moorhen, Purple Gallinule, Avocet, Glossy Ibis, Black Winged Stilt, Great Crested Grebe, Little Grebe, Red Crested Pochard, Mallard, Swallow, Swift, House Martin, Spotless Starling, Great Reed Warbler, Reed Warbler, Fan-Tailed Warbler, Turtle Dove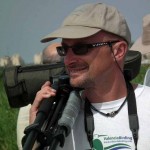 Written by David Warrington.