One of the venues that we often visit on our guided bird watching trips to Albufera de Valencia is the protected nature reserve Tancat de la Pipa. Much more than a reserve, Tancat de la Pipa is essentially an open air living laboratory where a huge amount of scientific research takes place, all of which is aimed at the conservation of plants, insects, reptiles, fish, amphibians and bird life.
As a result of the ongoing work by the team at Tancat de la Pipa, not only have they created exceptional habitats that provide both breeding and wintering grounds for a vast range of birds, but the water quality and ecosystems of the entire Natural Park of Albufera de Valencia have benefitted enormously.
The staff work tirelessly to constantly improve the habitat at the reserve and they´re always extremely helpful, welcoming and knowledgeable and have gladly provided fascinating presentations to many of our groups. With that in mind, Valencia Birding recently arranged a "Bird Walk" around our home valley, aimed at raising money for this extremely worthy cause. Rather than it being a sponsored event, each attendee made a voluntary donation. Thanks to the generosity of the friends and neighbours of La Drova and Barx, we were able to raise a total of €110. Today´s visit was arranged to present our donation and of course to enjoy the wonderful bird life that Tancat de la Pipa has to offer.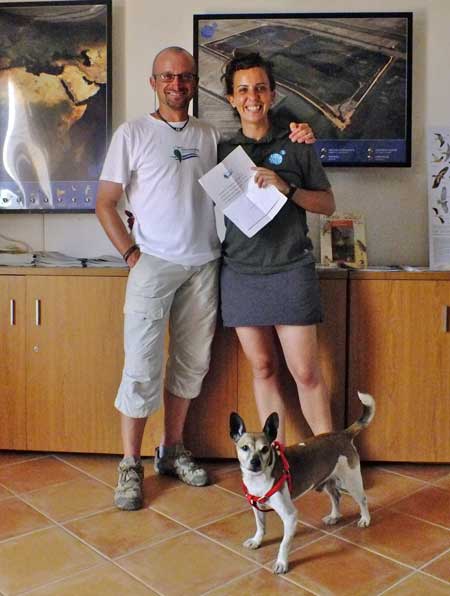 Once again, we were treated to a superb presentation on the history, ecology and habitats of Albufera by the staff at the reserve. We also spent the morning on the site and managed to see some great birds, including one of the signature species of the site, the Red Crested Coot.
Our species list for the day include…
Grey Heron, Purple Heron, Squacco Heron, Little Egret, Great Egret, Cattle Egret, Little Bittern, Avocet, Black Winged Stilt, Coot, Moorhen, Purple Gallinule, Red Crested Coot, Mallard, Red Crested Pochard, Little Grebe, Great Crested Grebe, Swift, Swallow, House Martin, House Sparrow, Spotless Starling, Fan Tailed Warbler, Great Reed Warbler, Iberian Grey Shrike, Collared Dove, Turtle Dove, Wood Pigeon, Black Headed Gull, Audouins Gull, Yellow Legged Gull, Whiskered Tern, Common Tern, Gull-Billed Tern, Cormorant, Kestrel, Marsh Harrier, Collared Pratincole.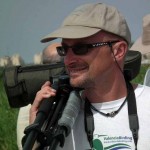 Written by David Warrington.
Bird Watching Guide at Valencia Birding.