On Friday 1st February, we provided a day of guided bird watching to the steppe and lagoons of Castilla de la Mancha in Eastern Spain for a couple from UK.  Andrew and June were well travelled birders and had visited Spain many times.  Their target species for this trip was the magnificent Great Bustard.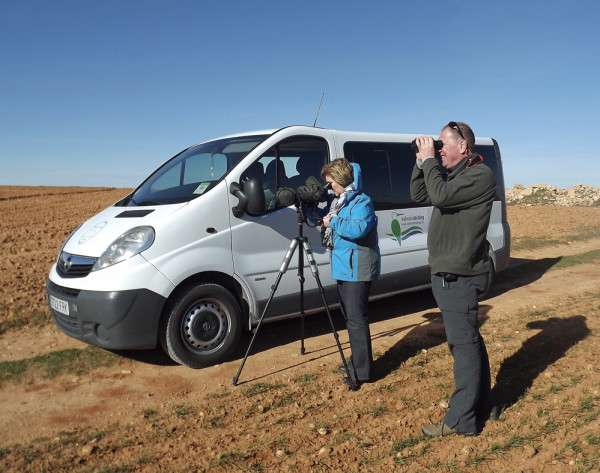 We travelled from their hotel in the beautiful town of Xativa, heading up onto the high steppe.  Although there was a strong wind blowing across the plains, the light quality was excellent.  After a brief coffee stop in a farming village, we set out in the van across the fields.  We were exceptionally fortunate as not only did we come across a group of over 30 Great Bustards within the first 10 minutes, but some of the males were beginning their spectacular display.  The quality of the light coupled with the pristine condition of their plumage made for a wonderful spectacle.  It was a real pleasure to be able to observe this sight, and although they were a little too far away to capture any quality photographs, we had great views through the scope.
We then headed further out across the steppe to the first lagoon of the day where we enjoyed great views of Greater Flamingo, Teal, Shoveler and Lapwing.  The next lagoon held even more Flamingoes, plus Red Crested Pochard, Little Grebe and Shelduck.
By now the wind was increasing in force, so at the next lagoon we strategically placed the van as a wind-shelter so were able to comfortably stand and enjoy some spectacular views of Marsh Harriers hunting over the reed beds.  After a lunch break we returned to the van and headed out across the steppe along the network of stony trails.
We were fortunate enough to enjoy yet more views of Great Bustards, a Red Legged Partridge plus sizeable flocks of Calandra Larks.  Then another treat in the form of a group of over 20 Cranes gathered by a small lagoon.
The day had been a success, beautiful sunlight, great company and despite the windy conditions which kept some of the smaller birds well hidden, we´d enjoyed some superb views of some of the classic steppe species.
The list for the day included Skylark, Meadow Pipit, Yellow Legged Gull, House Sparrow, Goldfinch, Spotless Starling, Stonechat, Calandra Lark, Reed Bunting, White Wagtail, Teal, Shoveler, Red Crested Pochard, Coot, Pochard, Little Grebe, Shelduck, Marsh Harrier ,Kestrel, Great Bustard, Greater Flamingo, Common Sandpiper, Lapwing, Red Legged Partridge, Crane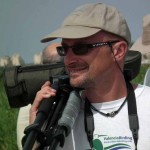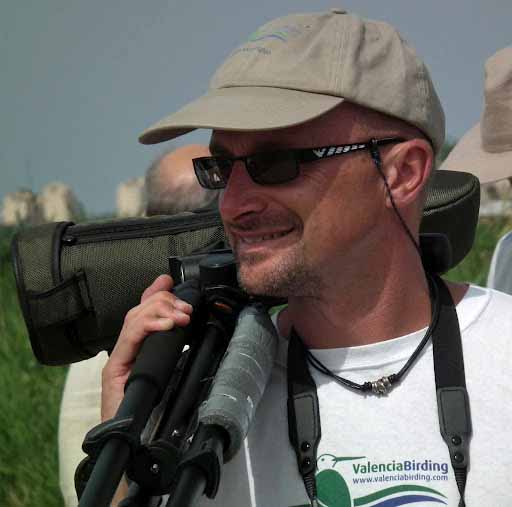 Written by David Warrington.
Bird Watching Guide at Valencia Birding.