On Wednesday 13th February, we had the pleasure of providing a leisurely day of guided birding for a couple from our local area together with their friends who were visiting from the UK.  We chose to explore the lakes, lagoons and rice fields of Albufera de Valencia, a coastal wetland of international importance.
Our first stop was by a small, sheltered lake and as soon as we got out of the van we were treated to a spectacular sight – a flock of over 500 Greater Flamingoes in flight, the pink, crimson and black of their plumage contrasting beautifully with the deep blue of the winter sky.
The lake held Pintail, Red Crested Pochard, and Shoveler whilst the trees around the shore were alive with Chiffchaffs and Robins.  A Booted Eagle passed low overhead, soon followed by a Marsh Harrier.
As Albufera de Valencia is the place of origin of the world famous Paella, we enjoyed a relaxed hour or so in a traditional rice restaurant before setting out across the rice fields.  Gulls included Audouin´s, Lesser Black Backed, Yellow Legged and Black Headed.  Further scanning revealed Greenshank, Great Egret and Reed Bunting.  In amongst the hundreds of Lapwing that frequent the rice fields in winter were Golden Plover and Snipe.
The final stopping point of the day was a small, lesser known reserve where we enjoyed wonderful views of Little Grebe and Water Rail.  A beautiful end to the day was provided by a Kingfisher that remained perched opposite the hide, allowing everyone to enjoy superb views through the telescope.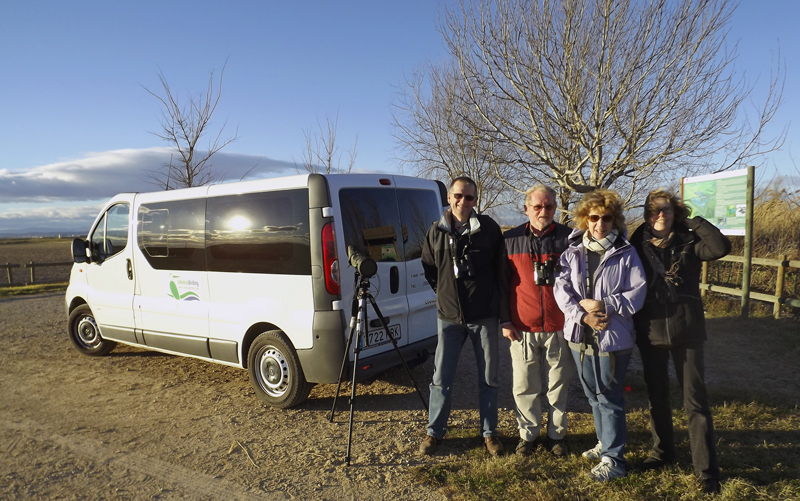 Another very special day in this wonderful Natural Park, with great clients, warm winter sun and some fantastic birds.
The species list included…
Kestrel, Marsh Harrier, Booted Eagle, Audouin´s Gull, Yellow Legged Gull, Black Headed Gull, Lesser Black Backed Gull, Water Rail, Kingfisher, Moorhen, Coot, Reed Bunting, Starling, Spotless Starling, Chiffchaff, Robin, Red Crested Pochard, Pintail, Mallard, Teal, Shoveler, Little Grebe, Greater Flamingo, Shelduck, Cormorant, Little Egret, Great Egret, Cattle Egret, Grey Heron, Lapwing, Golden Plover, Greenshank, Snipe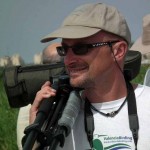 Written by David Warrington.
Bird Watching Guide at Valencia Birding.