On Friday 22nd March, we provided a day of guided bird watching for a great couple of clients from the Netherlands who were on vacation here in Spain.  Both keen nature lovers, they were eager to see the diverse bird life that the Valencian coastal wetlands holds, especially at this time of year when summer migrants are beginning to arrive.
Our first stop was at a protected reserve within the natural park of Albufera de Valencia. We had excellent views of Purple Swamphen, Glossy Ibis, Avocet, Greater Flamingo and a small flock of passing Spoonbill. Recently arrived summer visitors included Redstart,Reed Warbler and Purple Heron. Wildfowl included Gadwall, Red Crested Pochard, Shoveler and Pochard.
The visit was completed by a fascinating presentation by the reserve staff on the ecology and natural history of the area.  After a picnic lunch we moved slightly further north where we watched over a couple of coastal lagoons. We enjoyed good views of Little Ringed Plover, Kentish Plover, a Wheatear and recently arrived Whiskered Terns.  House Martins, Swallows and Swifts were passing through overhead in good numbers.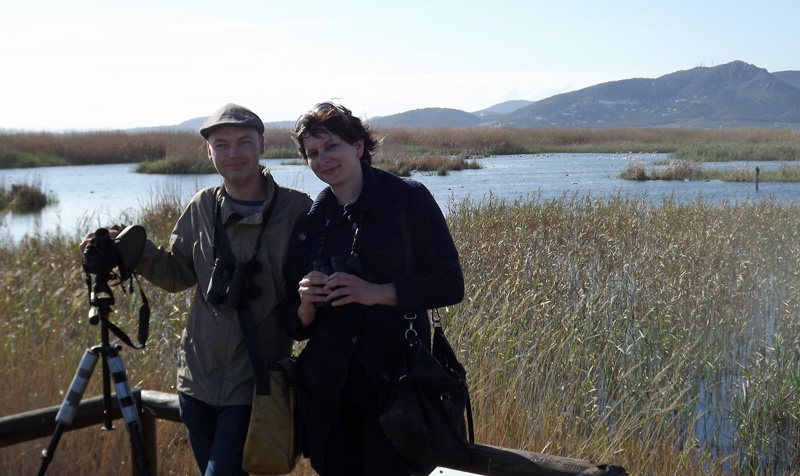 The day was brought to a spectacular end by a flock of Greater Flamingoes resting on a sheltered lagoon with the low evening sun intensifying the colours of their pink, crimson and black plumage.
It had been a great day, excellent bird life, fantastic habitat and super company.  The list for the day included…
Marsh Harrier, Buzzard, Purple Swamphen, Coot, Moorhen, Great Crested Grebe, Little Grebe, Black Headed Gull, Lesser Black Backed Gull, Audouin´s Gull, Common Tern, Sandwich Tern, Whiskered Tern, Mallard, Red Crested Pochard, Gadwall, Pochard, Shoveler, Grey Heron, Little Egret, Great Egret, Purple Heron, Glossy Ibis, Spoonbill, Avocet, Flamingo, Little Ringed Plover, Kentish Plover, Redstart, Fan Tailed Warbler, Reed Bunting, Reed Warbler, House Sparrow, Stonechat, Swift, House Martin, Swallow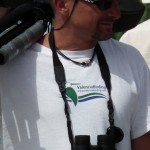 Written by David Warrington.
Bird Watching Guide at Valencia Birding.