On day two, we enjoyed a leisurely drive up onto the steppe of Castilla de la Mancha.  After a coffee-stop we headed out across the plains to the day´s first lagoon where we had good views of Avocet, Lapwing, Black Winged Stilt and Shelduck.  The fields around the lagoon gave good close views of one of the day´s target species, Calandra Lark.  Further scanning revealed perhaps the key species for the day, the Great Bustard.
By now the wind was blowing hard, so we headed back to the van and visited another, more sheltered lagoon.  Here we enjoyed views of Marsh Harrier, Gadwall and Greater Flamingo.  Swifts, Swallows and House Martins were passing through in huge numbers, and careful attention revealed a couple of Pallid Swifts in amongst them.
We then headed out onto the high steppe where after some persistent searching we had much better views of Great Bustard.  We also enjoyed views of Corn Bunting, Hoopoe and a small flock of Bee Eaters.
The day ended with a brief visit to another lagoon where we had particularly close views of the beautiful Black Necked Grebe.
The two days had been an absolute pleasure, with some great sightings and as is so often the case, great company.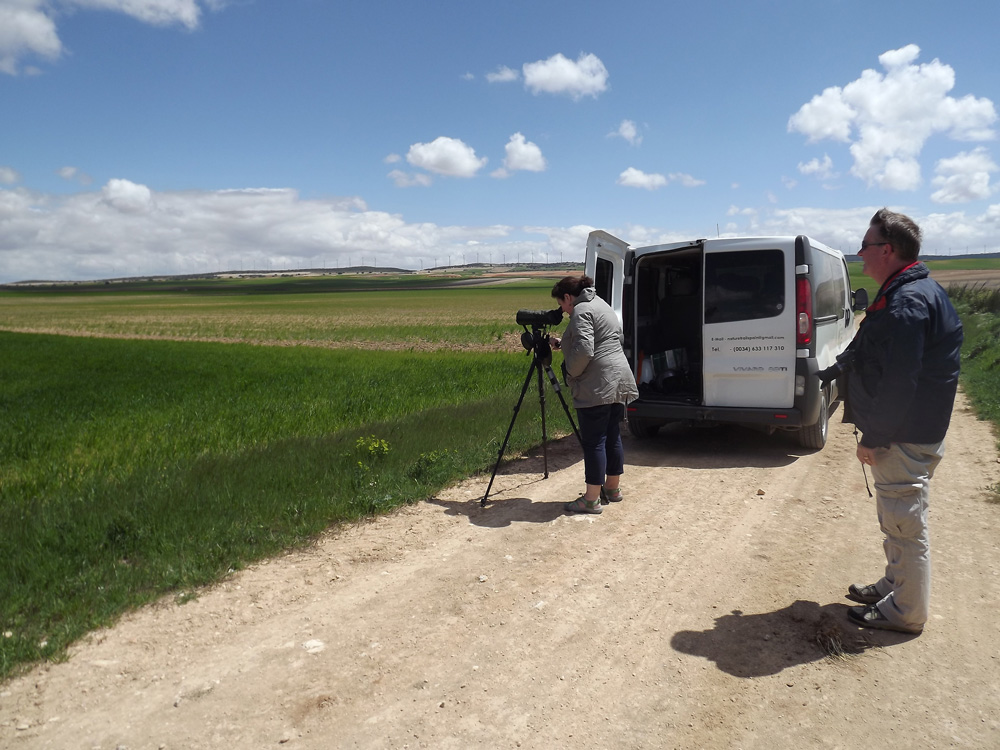 The species list for the day included…
Spotless Starling, Crow, Skylark, Calandra Lark, Hoopoe, Corn Bunting, Bee Eater, Grey Wagtail, Swallow, Swift, House Martin, Pallid Swift, Lapwing, Avocet, Black Winged Stilt, Greater Flamingo, Wood Sanpiper, Great Bustard, Shelduck, Shoveler, Red Crested Pochard, Mallard, Coot, Gadwall, Pochard, Little Grebe, Black Necked Grebe, Kestrel, Marsh Harrier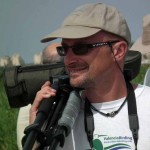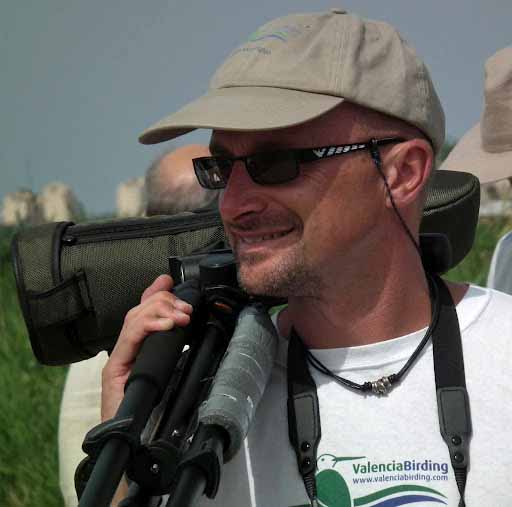 Written by David Warrington.
Bird Watching Guide at Valencia Birding.