Last week we provided a bespoke birding mini-break from a couple from UK.  We´d previously discussed their specific requirements and had designed a trip based on their wishes.  The trip comprised two days of guided birding, the first day was our Mountain Bird Life Trip and the second was a day on the Steppe & Lagoons of Castilla de la Mancha.  Overnight accommodation was provided at the guest house Villa Florencia in Marxuquera, close to Gandia.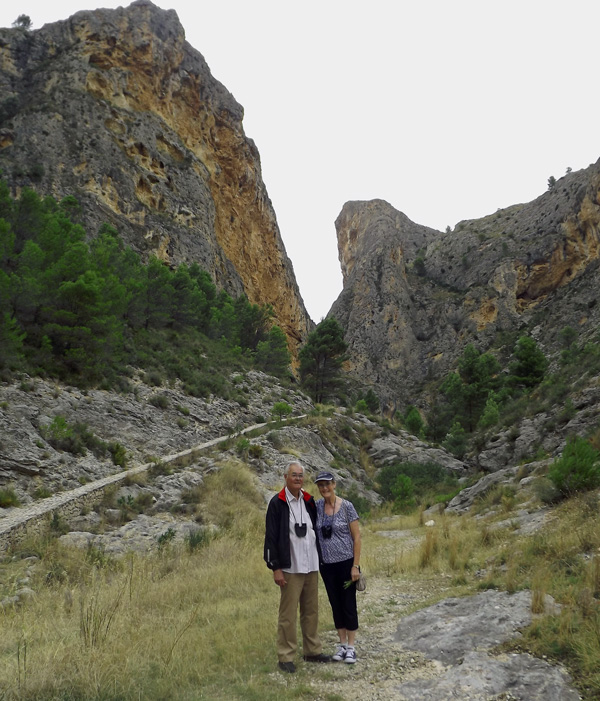 After a drive up into the mountains of Alicante Province we began the first day with a short but spectacular walk into a deep limestone gorge.  Almost immediately we enjoyed views of the mighty Griffon Vulture.
A distinctive call from high on the crags caught our attention and we soon spotted a pair of Ravens.  Further scanning of the cliffs revealed Crag Martin, Blue Rock Thrush, Black Wheatear and Rock Bunting.  Another highlight of the morning was Peregrine Falcon.
After a picnic lunch we made our way to the hotel, stopping by at a local wetland where we saw Grey Heron, Little Bittern and Booted Eagle.  To add further interest to the journey we drove back via a high mountain pass.  As we descended into the valley we were fortunate enough to see a congregation of Bee Eaters.  I´d heard their distinctive calls throughout the previous week as they were passing through the area on their autumn migration so we felt lucky to be able to enjoy great views of these stunning birds just before they left to spend the winter in Africa.
Our clients enjoyed a relaxed dinner and good night sleep at Villa Florencia, awaking refreshed and ready for a day on the steppe.  We had a relatively early start, driving up into the high rolling plains of Castilla de la Mancha.  Our first stopping point rewarded us with one of the day´s key target species, the Great Bustard.  A group of six magnificent male birds gave some great views.
A stop at of of the areas many lagoons gave views of Greater Flamingo, Pochard, Lapwing and Buzzard.  The second lagoon of the day rewarded us with beautiful views of White Headed Duck, Red Crested Pochard, Little Grebe, Marsh Harrier and Gadwall.
We then headed a little further onto the steppe, calling at a lake beside an old farming village.  As well as more Flamingo, we had good views of Gull Billed Tern and Cattle Egret.
The day ended with some great views of Black Winged Stilt, Little Ringed Plover, Redshank and Black Necked Grebe.
It had been a pleasure to spend the past two days with such lovely people, and even more so because we´d designed their trip together to provide exactly what they were hoping for.
The species list for the trip included…
Griffon Vulture, Raven, Peregrine Falcon, Blue Rock Thrush, Black Wheatear, Goldfinch, Crag Martin, Rock Bunting, Stonechat, Grey Heron, Little Bittern, Kestrel, Booted Eagle, Magpie, Mallard, Bee Eater, Great Bustard, Crow, Buzzard, Lapwing, Coot, Greater Flamingo, Pochard, Red Crested Pochard, White Headed Duck, Little Grebe, Marsh Harrier, Gadwall, Gull Billed Tern, Swallow, Cattle Egret, Little Ringed Plover, Black Necked Grebe, Black Winged Stilt, Redshank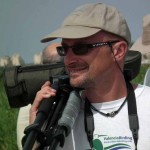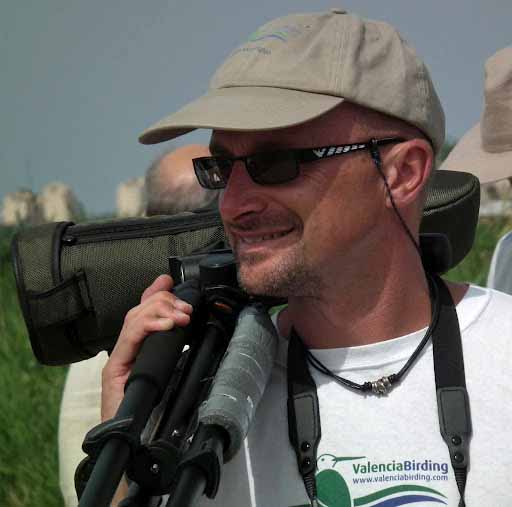 Written by David Warrington.
Bird Watching Guide at Valencia Birding.