On Tuesday of this week I had the pleasure of providing a day of guided birding for a couple of clients from UK.  Both experienced birders and outdoor enthusiasts, they were keen to visit the steppe and lagoons of Castilla de la Mancha, just over one hour´s drive from Valencia.
Although a little early for most summer visitors, the key species that we were looking for were both residents…the Great Bustard and Calandra Lark.
After a relaxed drive, we stopped for a coffee and prepared binoculars, telescopes and cameras and set out across the vast open fields.  Luck was on our side as we found a flock of Great Bustards within the first 10 minutes of the trip.  Despite a strong breeze, we were able to shelter beside the van and enjoy some great views of these magnificent creatures.  As we were watching them, we also had views of Red Kite and Southern Grey Shrike.
We moved on to the first lagoon of the day where we saw Greater Flamingo, Lapwing, Teal, Gadwall and Shelduck.  After a short drive to the next lagoon, we were fortunate enough to be able to enjoy some close-up views of White Headed Duck as well as Red Crested Pochard,  Marsh Harrier and Buzzard.
After lunch we stopped by another small lagoon prior to heading up onto the steppe.  The lagoon gave views of yet more Flamingo and Marsh Harrier as well as Snipe.  The surrounding fields held Crested Lark, Skylark and Meadow Pipit.  As we scanned across the steppe we were rewarded with views of yet more Great Bustard plus the other key species of the day, the beautiful Calandra Lark.  Their characteristic black collar, dark under-wing and stout bill were clearly visible, especially rewarding as this species was a "lifer" for my clients.  Flocks of Linnet were flitting around as were mixed flocks of Greenfinch and Goldfinch.
The day ended with a brief visit to another lagoon where we had views of Kentish Plover and Water Pipit.  After another coffee stop we headed back down to the coast.  It had been a great day, and we´d enjoyed quality views of some classic steppe species.
The species list for the day included…
Great Bustard, Greater Flamingo, Coot, Moorhen, Kentish Plover, Snipe, Cattle Egret, Grey Heron, Lapwing, Buzzard, Red Kite, Marsh Harrier, Kestrel, Southern Grey Shrike, Teal, Mallard, Shoveler, Gadwall, Red Crested Pochard, Shelduck, Pochard, White Headed Duck, White Wagtail, Spotless Starling, House Sparrow, Crow, Magpie, Crested Lark, Calandra Lark, Skylark, Linnet, Greenfinch, Goldfinch, Yellow Legged Gull, Black Headed Gull, Blackbird, Meadow Pipit, Water Pipit, Stonechat, Wood Pigeon.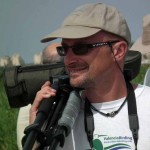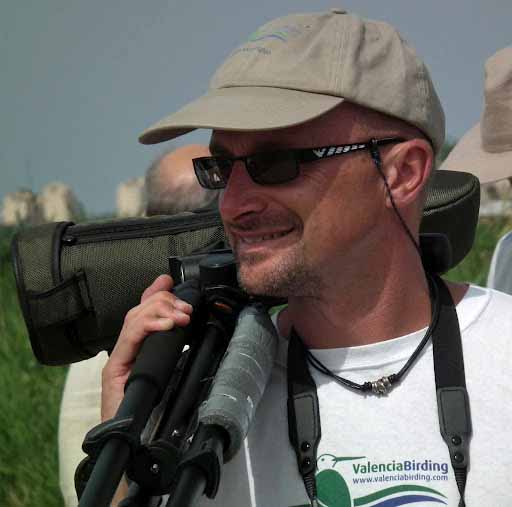 Written by David Warrington
Bird Watching Guide at Valencia Birding