Last week, I had the pleasure of spending a day with a great couple from North Carolina.  They were visiting Spain with friends and had previosuly contacted us to arrange a day of guided birding from the city of Valencia.
Having met them in the beautiful historic quarter of Valencia, we made the short journey to a local coastal wetland reserve where we began the day with a coffee and a chat about our trip and the species that we were hoping to see.
The first coastal lagoons held Pochard, Little Grebe and Coot, whilst the surrounding reed beds gave views of Fan-Tailed Warbler, Reed Warbler and Little Egret.
After a short walk along the coast, we were fortunate enough to enjoy great views of Collared Pratincole, Black Winged Stilt, Avocet, Purple Heron and Little Ringed Plover.
We began our walk through more reed beds and past another couple of lagoons where we stopped for a picnic lunch.  This section of the walk gave us views of Glossy Ibis, Cattle Egret, Bee Eater and Iberian Grey Shrike.
We were also treated to two superb raptors ; a Booted Eagle and a pair of Montagu´s Harrier.
Our walk ended with a stop at a beautiful reed-fringed lake where we had quality views of Spoonbill, Purple Swamphen, Little Bittern and Hoopoe.
Having packed away the birding gear into the van, we finished the day with a cold beer at a bar, looking out over the Mediterranean, before making the short journey back to the city of Valencia.
Our species list for the day included :
Pochard, Red Crested Pochard, Mallard, Little Grebe, Coot, Moorhen, Purple Swamphen, Little Ringed Plover, Collared Pratincole, Greater Flamingo, Black Winged Stilt, Glossy Ibis, Purple Heron, Grey Heron, Little Egret, Cattle Egret, Little Bittern, Spoonbill, Common Tern, Little Tern, Black Headed Gull, Yellow Legged Gull, Reed Warbler, Fan-Tailed Warbler, Goldfinch, House Sparrow, House Martin, Swallow, Swift, Bee Eater, Magpie, Hoopoe, Turtle Dove, Collared Dove, Spotless Starling, Iberian Grey Shrike, Kestrel, Marsh Harrier, Montagu´s Harrier, Booted Eagle.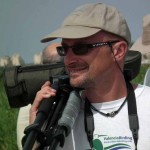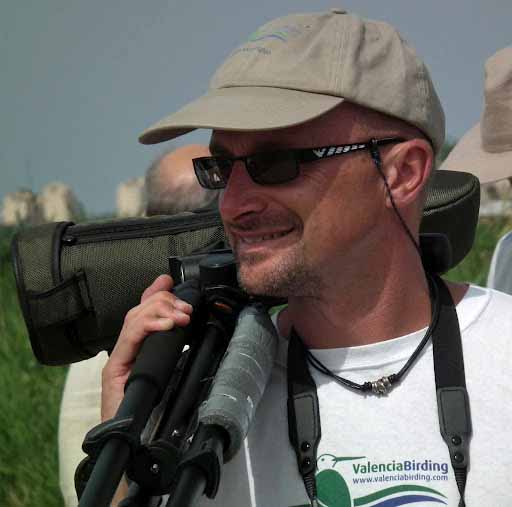 Written by David Warrington.
Bird Watching Guide at Valencia Birding