Today I was delighted to provide a photographic trip to Albufera de Valencia for two clients from Manchester, UK. Having collected them from their apartment central Valencia, we drove for half an hour to a reserve area in the heart of the natural park. Even though it was raining lightly, it didn´t stop us from having a fantastic birding day.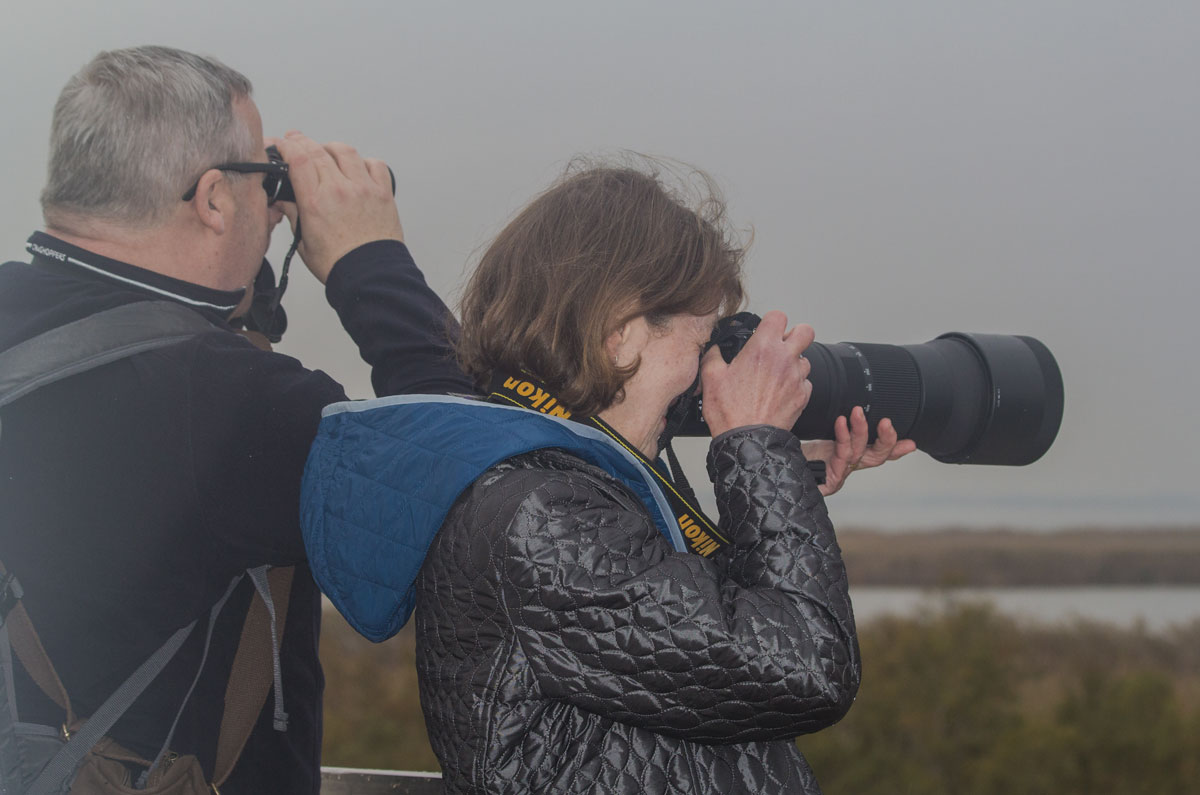 The first stop was after a short walk by the forest to some hides located in a restricted reserve area, where we enjoyed great views of a large varity of waders, such as Bar-tailed Godwits, Black-winged Stilts and Little Stints.
Next stop was in a green filter and reserve area where we got nice shots of a Booted Eagle.  We also had great views of Purple Swamphens and Glossy Ibis.
Driving by the rice paddies gave us great views of of  raptors such as Common Buzzards, Marsh Harriers and Kestrels, we also enjoyed a Black Stork in flight.
To finish a magnificent birding day, we stopped in a small lake close to the sea, where we were delighted to see Black-necked Grebes and Audouin Gulls.  It had been a great birding day and a pleasure to meet this couple of entusiastic wildlife photographers.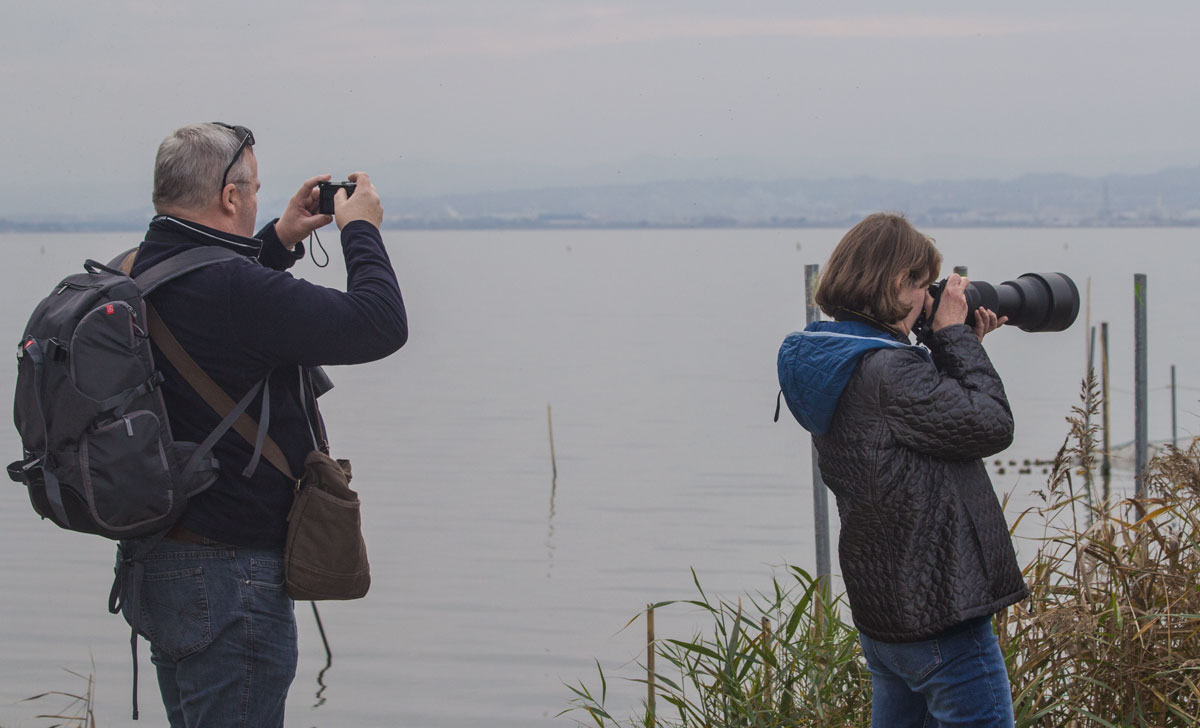 The species list for the day included…
Common Buzzard, Booted Eagle, Marsh Harrier, Merlin, Kestrel, Shelduck, Gadwall, Wigeon, Mallard, Teal, Red-crested Pochard, Pochard, Shoveler, Little Grebe, Great-crested Grebe, Black-necked Grebe, Glossy Ibis, Black Stork, Grey Heron, Great Egret, Little Egret, Cattle Egret, Squacco Heron, Purple Swamphen, Moorhen, Coot, Black-winged Stilt, Bar-tailed Godwit, Ruff, Dunlin, Little Stint, Snipe, Lapwing, Great Cormorant, Sandwich Tern, Lesser Black-backed Gull, Yellow-legged Gull, Audouin Gull, Black-headed Gull, Spotless Starling, Starling, Hoopoe, Crested Lark, White Wagtail, Grey Wagtail, Blackbird, Bluethroat, Robin, Black Redstart, Cetti's Warbler, Reed Warbler, Moustached Warbler, Penduline Tit, Sardinian Warbler, Great Tit, Long-tailed Tit, Greenfinch, Goldfinch, Serin, Meadow Pipit, Water Pipit.
Written by Yanina Maggiotto
Bird watching Guide at Valencia Birding