I recently had the pleasure to design a special birding trip for a family from Canada. The most enthusiastic birder of the family was an eight year old girl who wanted to discover the bird life of our wetlands.  It´s always a treat to see such interest from children and young people.
They were staying in the rural interior of Castellón at the Eco-Lodge Mar de Fulles, so after I collected them we made the short drive to the coastal wetlands.  On route we stopped by at a local farming area where we enjoyed views of Hoopoe, Little Owl, Southern Grey Shrike and lots of Serins.
When we arrived at the reserve, we started the walk beside the beach and several coastal lagoons.  The scrub gave views of Dartford Warbler and Crested Lark whilst out to sea we saw Razorbill and Gannet.
In one of the hides we had fantastic views of Booted Eagles and Marsh Harriers.  Lapwings and Black-winged Stilts where sharing the scrape with Teal and Shoveler.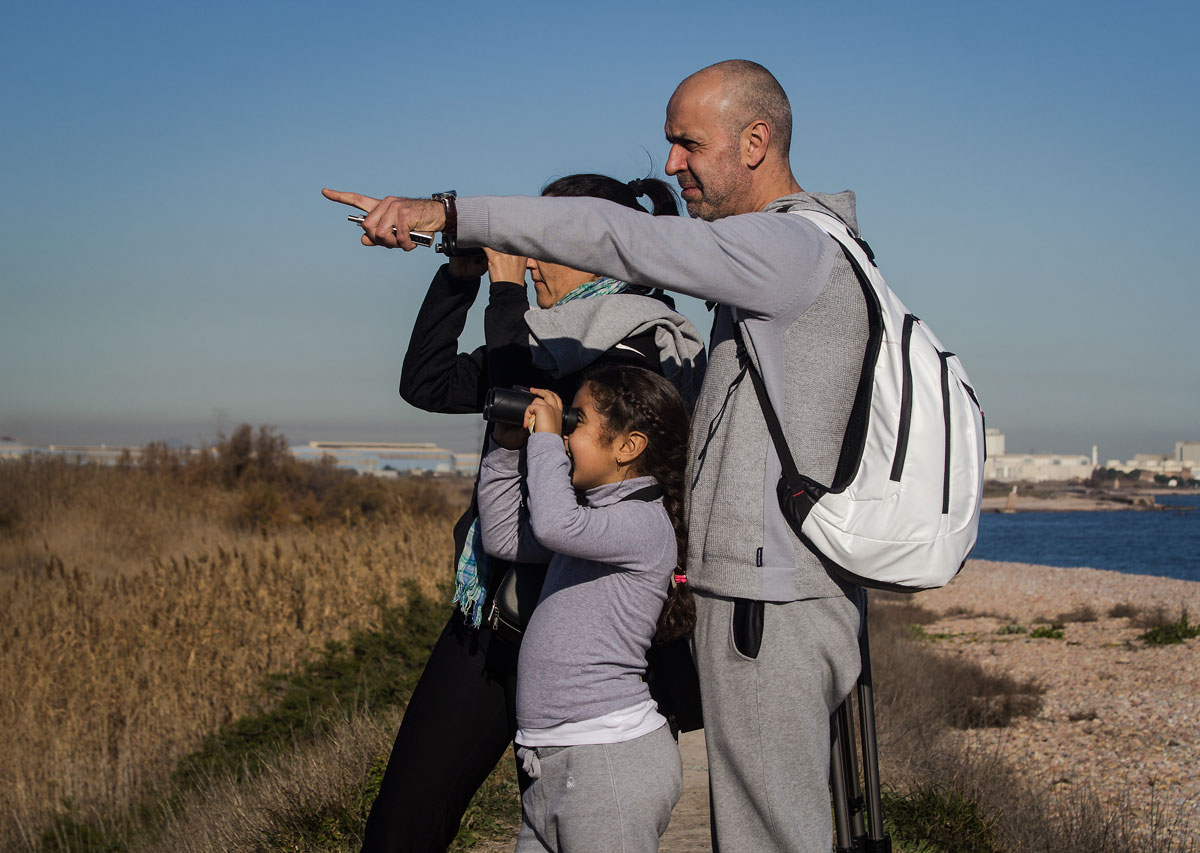 Next stop was at an observation platform from where we had great views of Purple Swamphens, Red-crested Pochards and Little Grebe.
It had been a special birding day with an unique family.  These kind of experiences really serve to remind us that we are so fortunate to do this wonderful job!
The species list for the day included….
Little Owl, Barn Owl, Booted Eagle, Common Buzzard, Marsh Harrier, Kestrel, Razorbill, Gannet, Yellow-legged Gull, Lesser Black-backed Gull, Audouin´s Gull, Glossy Ibis, Grey Heron, Cattle Egret, Little Egret, Night Heron, Red-crested Pochard, Common Pochard, Shoveler, Mallard, Teal, Moorhen, Coot, Purple Swamphen, Lapwing, Black-winged Stilt, Ruff, Black-tailed Godwit, Little Grebe, Southern Grey Shrike, Crested Lark, Hoopoe, Starling, Spotless Starling, Tree Sparrow, Serin, House Sparrow, Goldfinch, Greenfinch, White Wagtail, Grey Wagtail, Robin, Black Redstart, Stonechat.
Written by Yanina Maggiotto
Bird watching guide at Valencia Birding