A few days ago, I had the pleasure of providing a 2-day birding break to the steppe and to the coastal wetlands for returning clients from UK.  Joy and Margaret are experienced birders who had been birding with us before at Albufera de Valencia and they wanted to explore new habitats and areas close to Valencia City where they were staying.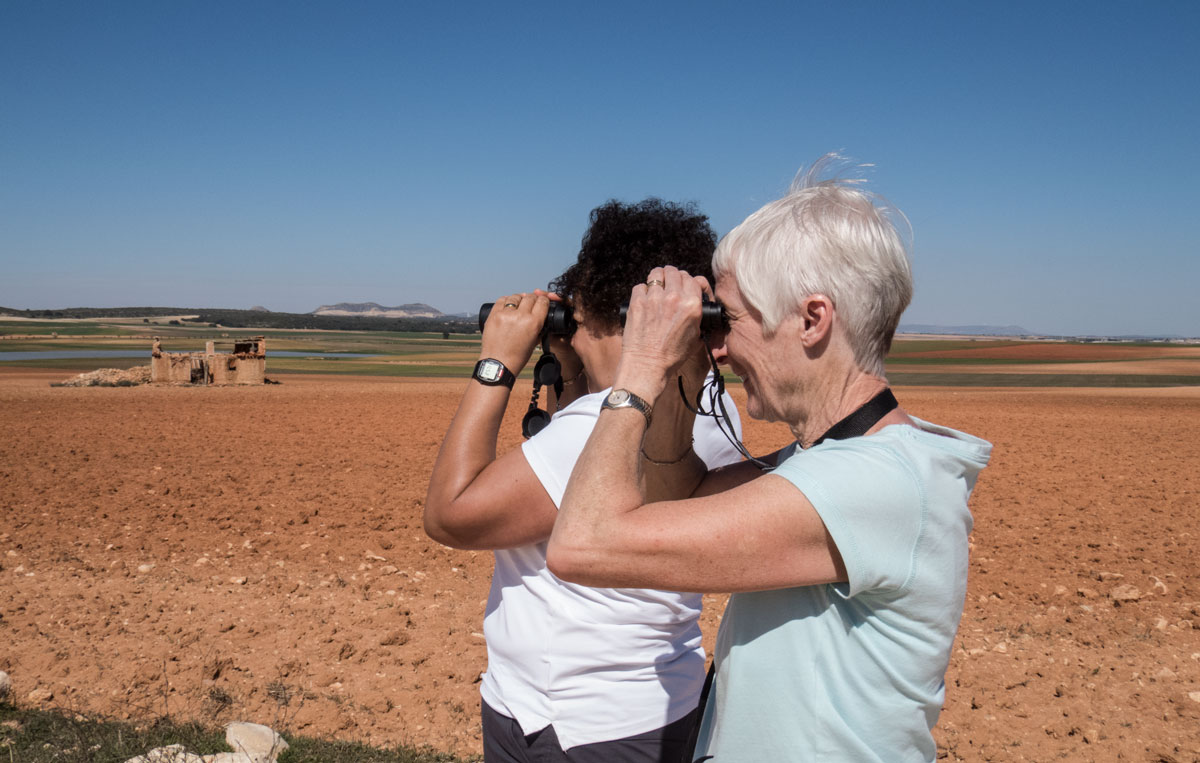 Day 1 – Steppe
Having collected them from their hotel in the city, we made the journey inland and up onto the high steppe area close to Valencia.  After a morning coffee stop and a briefing on the species that we were likely to see, we headed across the rolling plains where had great views of Crested Lark and Hoopoe. But what was surely by far the most impressive was a Golden Eagle flying directly over us.
The lagoons were magnificent, with White-headed Ducks and Black-necked Grebe. On the way to the high steppe area we spotted a Lesser Kestrel recently arrived from Africa, and a good sized flock of Calandra Lark.
Of course the goal of the day was the Great Bustard and we managed to see plenty during the trip as well as a pair of Stone Curlew displaying.
The species list for the day included…
Little Owl, Golden Eagle, Common Buzzard, Lesser Kestrel, Common Kestrel, Marsh Harrier, White-headed Duck, Shelduck, Shoveler, Mallard, Gadwall, Tufted Duck, Red-crested Pochard, Common Pochard, Common Teal, Coot,  Little Grebe, Black-necked Grebe, Red-legged Partridge, Lapwing, Black-headed Gull, Lesser Black-backed Gull, Mediterranean Gull, Yellow-legged Gull,  Great Bustard, Stone Curlew, Hoopoe, Carrion Crow, Magpie, Wood Pigeon, Collared Dove, Spotless Starling, Crested Lark, Skylark, Calandra Lark, House Sparrow, Rock Sparrow, Corn Bunting, Goldfinch, Linnet, Barn Swallow, White Wagtail.
Day  2 – Coastal Wetlands
After a great time on the steppe we were hoping for a good day at the wetlands too.  We weren´t to be disappointed. It was superb with a lot of migrants on passage as well as recently arrived summer visitors.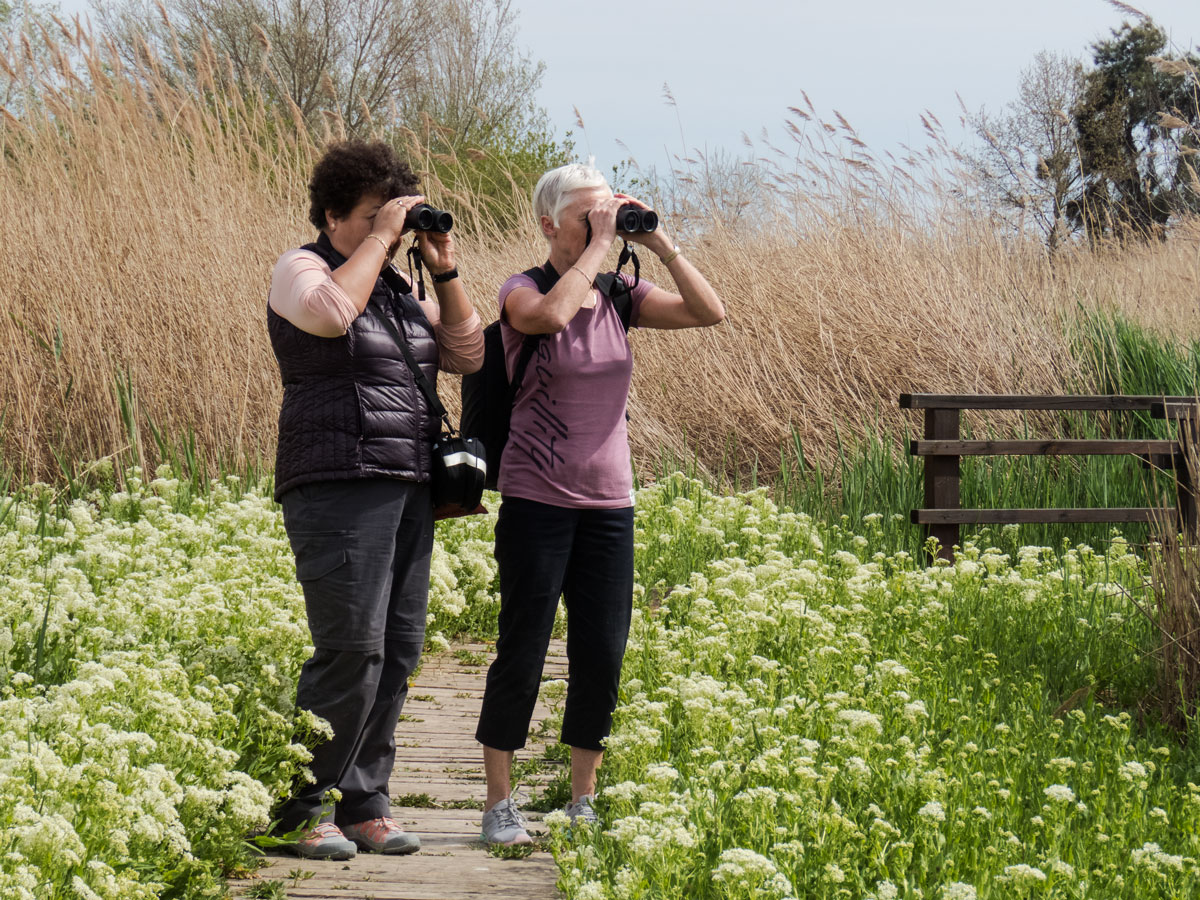 At our first stop we were delighted to see two Spotted Crakes and a Purple Heron. But the following hide was also amazing with Collared Pratincoles, Garganeys and Kentish Plovers.
During the evening was the time to see Little Crakes and a show of Pallid Swifts, House Martins and Barn Swallows.
Both proved to be fantastic trips, with great birds and lovely people.
The species list for the day included…
Booted Eagle, Marsh Harrier, Sparrowhawk,  Osprey, Common Kestrel, Mallard, Tufted Duck, Common Teal, Shoveler, Red-crested Pochard, Gadwall, Great Cormorant, Audouin's Gull, Black-headed Gull, Yellow-legged Gull, Common Tern, Sandwich Tern, Lesser Black-backed Gull, Glossy Ibis, Grey Heron, Cattle Egret, Coot, Spotted Crake, Little Crake, Moorhen, Purple Swamphen, Little Grebe, Collared Pratincole, Black-winged Stilt, Common Redshank, Magpie, Wood Pigeon, Collared Dove, Spotless Starling, Sardinean Warbler, Cetti's Warbler, Zitting Cisticola, Chiffchaff, White Wagtail, Grey Wagtail, Yellow Wagtail, Sand Martin, House Martin, Barn Swallow, Swift, Pallid Swift, Stonechat, Meadow Pipit.
Written by Yanina Maggiotto
Bird watching Guide at Valencia Birding