Earlier this month Yanina and I were privileged and delighted to be involved in organising and guiding a press trip to the Valencian Community.  We have long since known that our region is one of the "hidden jewels" of European birding.  Although not so well known, once clients visit our region, the majority return, impressed by the habitat diversity, ease of travel and the amazing bird life that this region offers.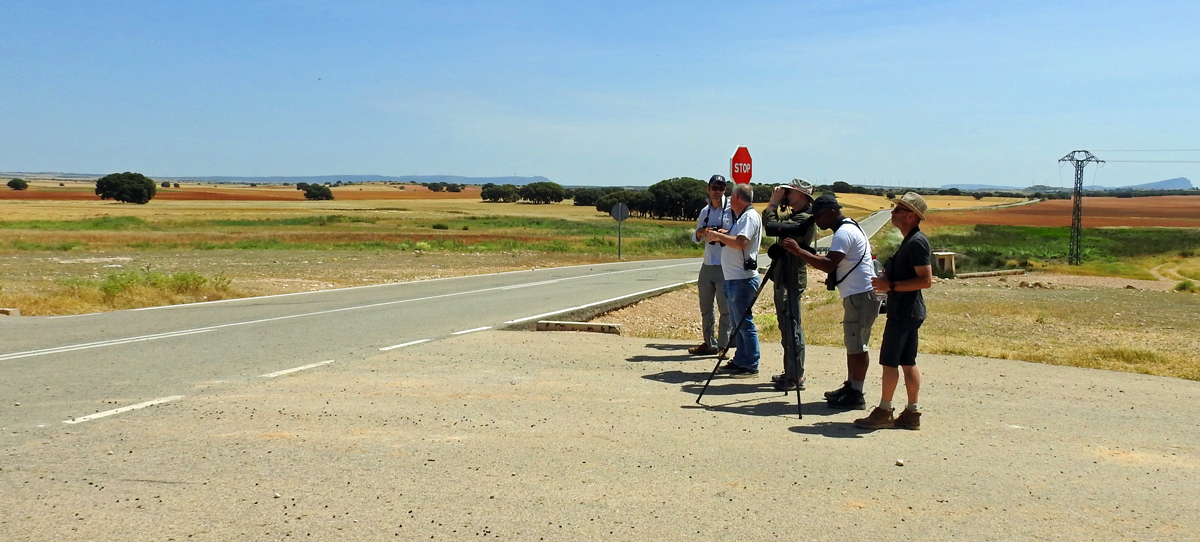 As part of ongoing work to highlight our region as a top birding destination, with the support of Turespaña and the Agencia Valenciana de Turisme, Patronato de Turismo Valencia and Patronato de Turismo Costa Blanca a press trip was organised and a selection of key players from the world of birding journalism and media were invited.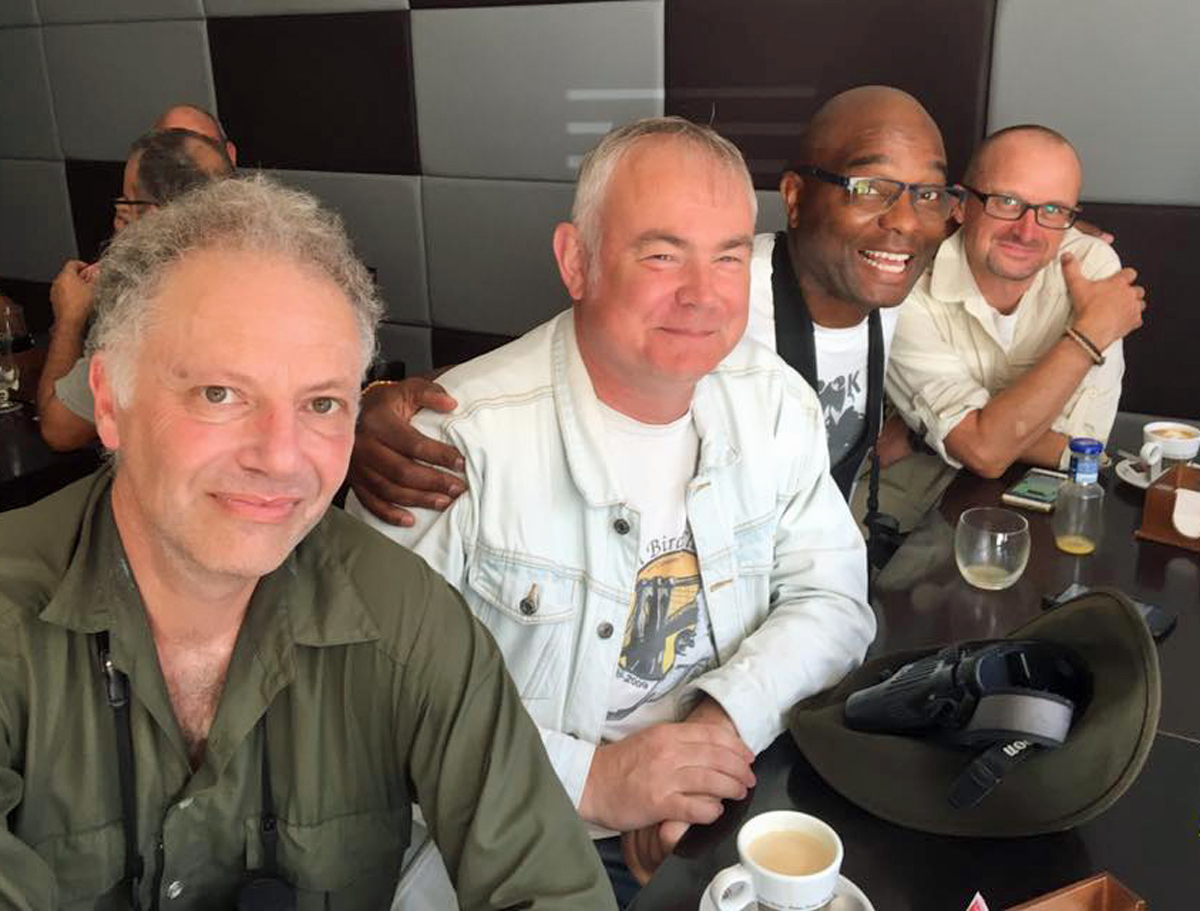 Our guests were David Callahan (Birdwatch magazine), David Chandler (Bird Watching UK magazine), David Lindo (The Urban Birder), Niklas Aronsson (Swedish Bird Life magazine), Jeff Baker (BTO) and Richard Collins (The Irish Examiner).
Valencia Birding, together with the Asociación de Guías de Birding de la Comunidad Valenciana and Avanzatours were proud to be the guides for the trip.  Time was limited as we only had a few days in which to see the best of the region, so it was clear that we had to choose the sites carefully.  We opted for habitat diversity, so on day one having met the team at Alicante airport we visited some coastal salt lagoons before spending the afternoon at one of the region´s best wetland sites.
We enjoyed views of some of the area´s most emblemic species including Purple Swamphen, Collared Pratincole, White Headed Duck, Marbled Teal, Roller and Great Reed Warbler.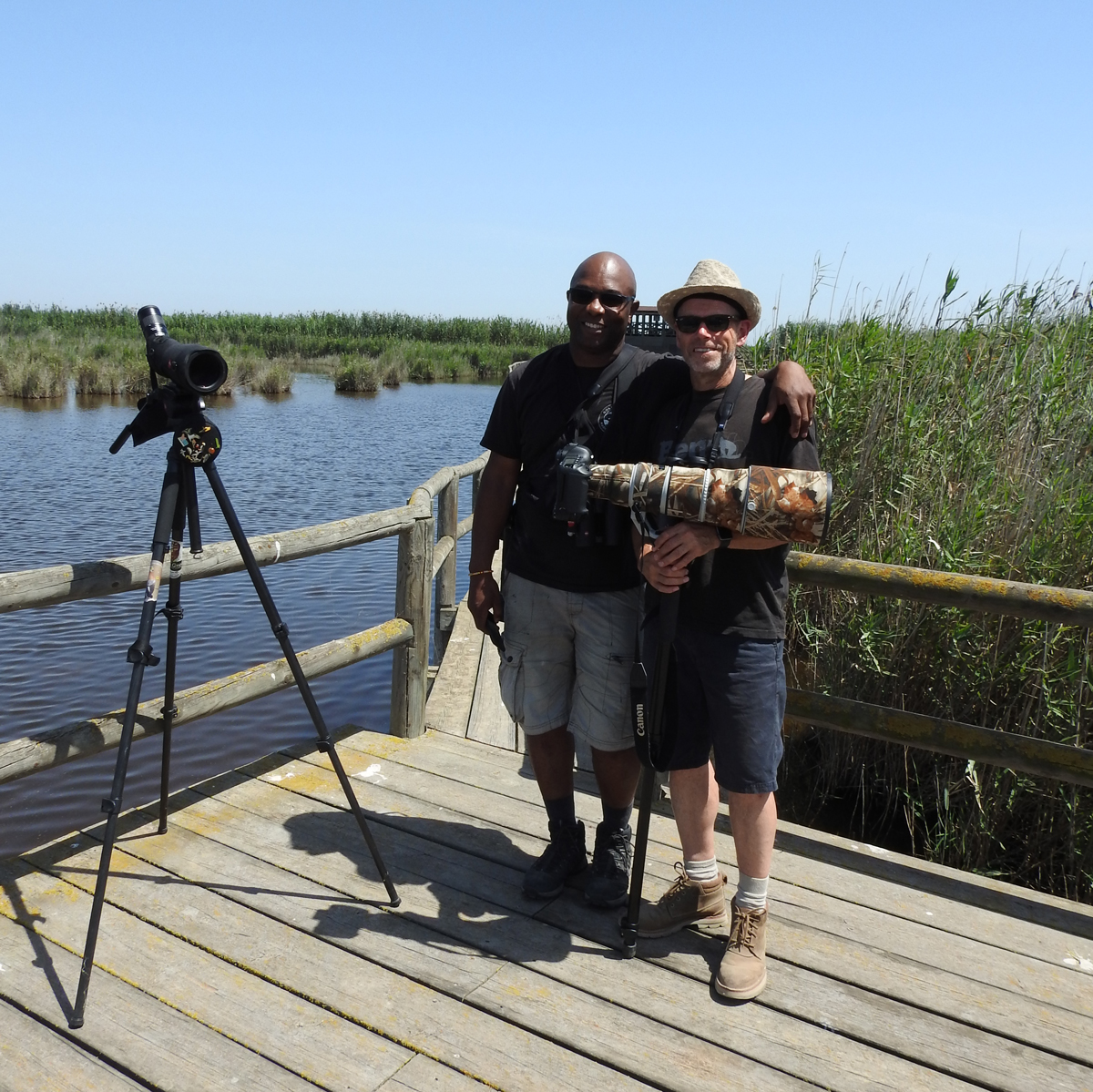 After spending the night at Guardamar, we then headed to the steppe area that lies to the west of our region where we met Pau Lucio.  Despite unusually hot weather, we had a great day and had views of Little Bustard, Great Bustard, Calandra Lark, Stone Curlew, Marsh Harrier, Booted Eagle, Greater Flamingo, Bee Eater and Black Necked Grebe.
We then headed for Banyeres de Mariola where just outside the village we spotted a large raptor soaring high over the mountains.  After a few minutes watching it, we identified it as a Golden Eagle.  Before dinner we enjoyed a short walk into a wooded gorge where we had views of Golden Oriole, Blue Rock Thrush, Red Rumped Swallow and Pallid Swift.
After a great dinner in the village and a well earned night´s sleep we packed the minibus and headed for Valencia.  Yanina took over from me and together with Virgilio Beltran they made a brief visit to Albufera de Valencia, one of Europe´s most important wetland sites.  This Natural Park provides critical breeding grounds, wintering areas and feeding locations for passage migrants and is home to some fabulous nature reserves.  These reserves are instrumental in a number of key conservation projects.
Even one full day isn´t enough to enjoy this site, and the team had just a couple of hours!  So, after a brief visit during which which their sightings included Night Heron and Gull-billed Tern they headed up into the inland mountainous sierras of Valencia.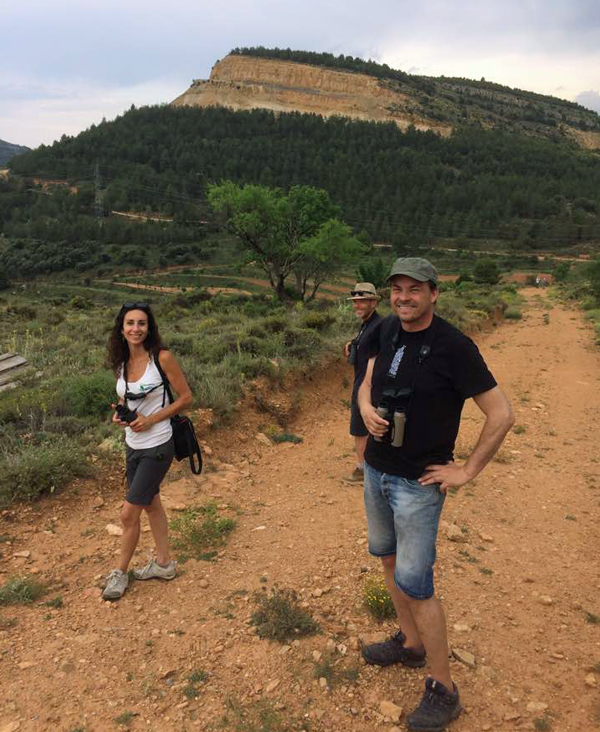 After just an hour´s drive they arrived at the first site where they enjoyed views of Cirl Bunting, Black Wheatear, Rock Thrush, Blue Rock Thrush, Tawny Pipit and Black Eared Wheatear.  The higher mountain cliffs gave views of Egyptian Vulture, Griffon Vulture, Short Toed Eagle, Hobby, Alpine Swift, Chough and Raven.
Again, time was running short and this area has so much to see!  So, they headed back to Valencia where after a quick shower and change they had dinner in the city.
However, the day wasn´t over so after dinner they headed to the farmland that borders the northern edge of the city where they heard Red-necked Nightjar and had views of Little Owl.
Most of the team had to leave early the next morning but Niklas and David Lindo had a few hours to spare so they went back to Albufera de Valencia with Yanina before heading home.
This was our first press trip so we were curious as to what the trip would be like and how everything would proceed.  However, we were very happy with the whole experience, and felt proud to have shown our region, its habitats and bird life to the team.  The most memorable and valueable aspect for us however was the personal side of the story.  That´s to say that the group was made up of what has to be some of the nicest people that we could have imagined.  It was such fun and so enjoyable to spend these days with them.
We´d like to bring this post to a close by thanking each and every one of them for making the effort to visit us, and for making the trip such a pleasurable experience for us.  We hope that you enjoyed it as much as we did and that you returned home with some positive and happy memories.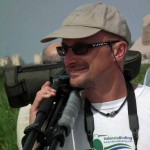 Written by David Warrington
Bird Watching Guide at Valencia Birding.