Last week I was delighted to provide a day trip for a client from New Zealand who was visiting Valencia and wanted to see the local bird species.  A retired vet and therefore extremely knowledgeable naturalist, he was interested to see the birdlife of our region as well as to see how our nature reserves are handled.
Having made the short drive from the historic quarter of Valencia, we walked along a dune system, looking onto a system of coastal lagoons. This is obviously migration time, so Barn Swallows were constantly passing through.  The reeds surrounding the lagoons gave views of Fan Tailed Warbler, Sedge Warbler, Chiffchaff and Reed Warbler.  We were also surprised to see a Melodious Warbler.
The lagoon gave views of White Headed Duck, Purple Swamphen, Little Grebe and Shoveler.  As we continued our walk, we enjoyed views of Stonechat, Kestrel, Marsh Harrier and Cetti´s Warbler.
We spent a while in a hide, looking out onto a shallow lagoon that´s great for waders.  This gave views of Greenshank, Snipe, Dunlin, Little Ringed Plover, Common Sandpiper, Greater Flamingo and Black Winged Stilt.
We continued our walk through the reserve, admiring the restoration and maintenance work that was going on.  A team of workers were repairing boardwalks, painting the viewing platforms and cutting back overgrown reeds…not an easy task in the heat.  A Hoopoe passed by, giving great views.  We also enjoyed superb views of Iberian Grey Shrike.
It had been a pleasure to provide a brief glimpse into the habitats, birds and conservation work that lies so close to this beautiful Mediterranean city, and to enjoy the company of such an enthusiastic naturalist.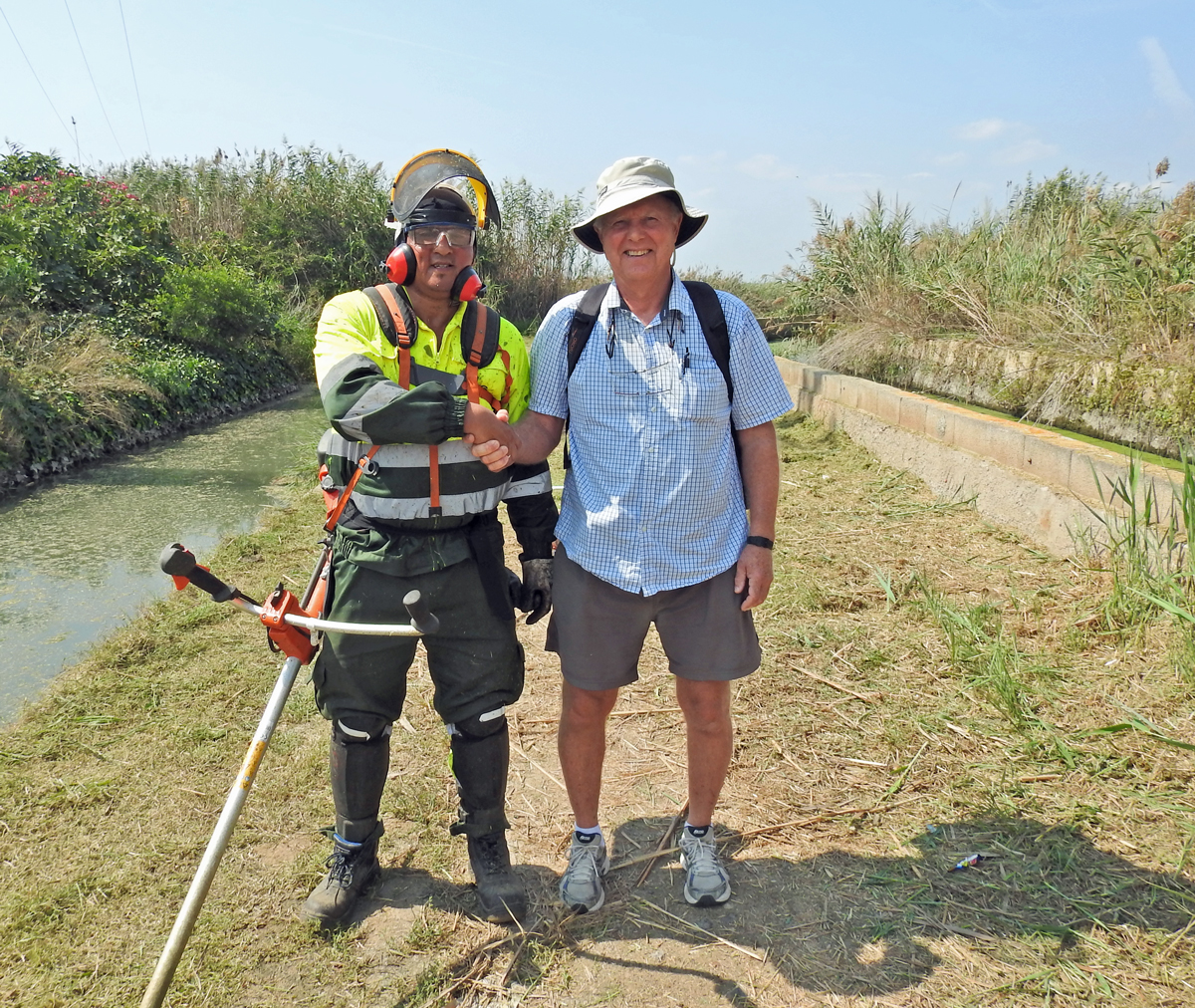 The species list for the day included…
Fan Tailed Warbler, Sedge Warbler, Reed Warbler, Chiffchaff, Stonechat, Hoopoe, Barn Swallow, Cetti's Warbler, Melodious Warbler, White Wagtail, Magpie, Kingfisher, Greenshank, Common Sandpiper, Dunlin, Little Ringed Plover, Snipe, Greater Flamingo, Black Winged Stilt, Grey Heron, Little Egret, Glossy Ibis, Marsh Harrier, Kestrel, Iberian Grey Shrike, Mallard, Shoveler, Common Pochard, White Headed Duck, Coot, Moorhen, Purple Swamphen, Little Grebe, Great Crested Grebe, Yellow Legged Gull, Common Tern.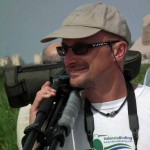 Written by Dave Warrington.
Bird Watching Guide at Valencia Birding.