Birding and a Cultural Break in Valencia
bird watching costa blanca, Bird watching holidays Spain, bird watching in Alicante, Bird Watching in Spain, Bird Watching in Valencia, Bird watching trips for families, bird watching trips Spain, bird watching trips Valencia, Birding in Valencia, Birding News, birdwatching in valencia
Last week I provided a day trip for a couple from England who were combining birding and a cultural break in Valencia before moving on to central Spain.  Although they had travelled extensively in Spain, this was their first trip to Valencia, and they were especially keen to see the birdlife of our local wetlands.
Having collected them from there hotel in Valencia city centre, we made the short journey to one of my favourite local reserves.  The weather was perfect – not too hot, but with clear skies and a slight breeze.  We began our walk by the beach, watching the coastal scrub carefully.  The Valencian coastline is part of a major migration fly-way between Europe and Africa, so this time of the year is always fascinating.  We had good views of numerous Chiffchaffs, Common Reed Warblers and Wheatear.  There was a steady and constant stream of passing Barn Swallows, House Martins and Sand Martins too.
One of the first lagoons that we watched gave good views of White Headed Duck, Greater Flamingo and Little Grebe.  Marsh Harriers were quartering the surrounding reed beds.
After a short walk along the coast we spent some time in a hide overlooking a small lagoon.  This is often a hotspot for passing migrants and over the years has provided many memorable birding moments.  We firstly took a look at the waders which included Dunlin, Common Sandpiper, Curlew Sandpiper, Little Stint, Greenshank, Snipe, Ringed Plover and Little Ringed Plover.  Wildfowl included Shoveler, Teal and yet more White Headed Duck.
A pair of Stonechats were showing very well, feeding on insects and returning to their perches in classic Stonechat fashion.  We then turned our attention to the beach in search of one of the region´s most popular gulls – Audouin´s Gull.  With just a little patience we were rewarded with great views.
In need of refreshment we enjoyed a light lunch at a small restaurant on the beach whilst watching Little Egrets, Common Sandpipers and Yellow Legged Gulls. Afterwards we took a short walk to another observation point from where we had great views of Purple Swamphen and more Greater Flamingoes. We were also delighted to see a Kingfisher.  In the winter months the small resident population is boosted by visiting birds from the north of Spain.
It had been a super day – very relaxed but with great views of some fabulous birds, and all in great company too.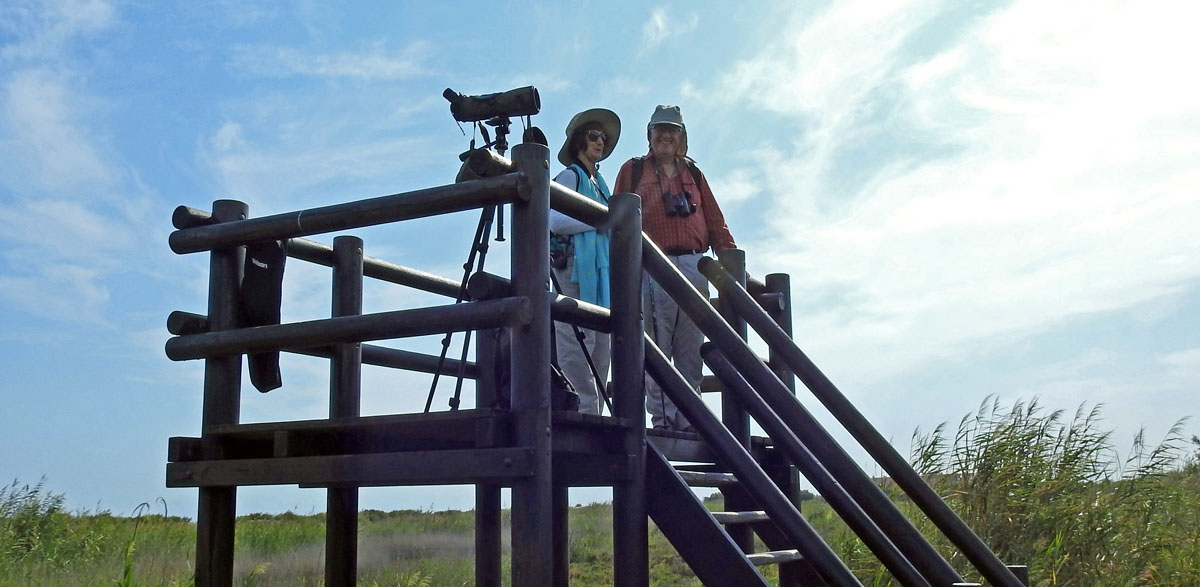 The species list for the day included….
Greater Flamingo, Coot, Moorhen, Little Grebe, White Headed Duck, Reed Warbler, Chiffchaff, Wood Pigeon, Dunlin, Common Sandpiper, Little Egret, Grey Heron, Mallard, Shoveler, Greenshank, Stonechat, Teal, Grey Heron, Snipe, Curlew Sandpiper, Little Stint, Purple Swamphen, Kingfisher, Audouin's Gull, Yellow Legged Gull, Common Tern, Wheatear, Sand Martin, Ringed Plover, Little Ringed Plover, House Martin, Kestrel, Marsh Harrier.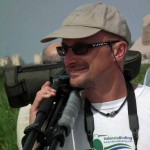 Written by Dave Warrington.
Bird Watching Guide at Valencia Birding.