Albufera de Valencia, Bird watching Albufera de Valencia, Bird watching holidays Spain, Bird Watching in Spain, Bird Watching in Valencia, Bird watching trips for families, bird watching trips Valencia, Birding in Valencia, Birding News, Birds of prey in Spain, Guided Bird Watching Valencia, White-headed Duck
Last week I was delighted to welcome back returning clients Bill and Maureen, this time with Bill´s brother and sister-in-law, John and Maggie.  It was great to see them again, and this time our detination was the Natural Park of Albufera de Valencia.  Their previous trip with us was to a different wetland site, so they were very interested to see what birding in Albufera de Valencia held in store…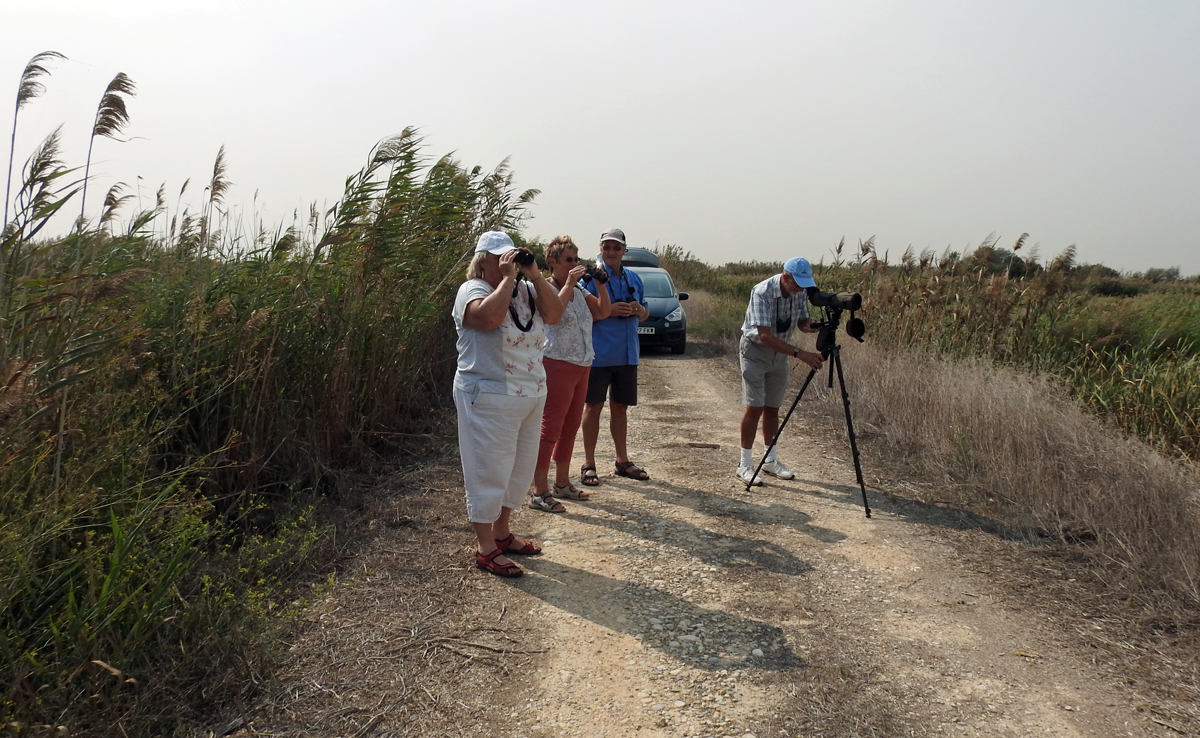 Having met close to Valencia we made the short journey into the park where we began our trip at one of the area´s restricted nature reserves.  We made several stops here, very quietly setting up the scopes to scan across the lagoons.
Our first stop gave us views of Great Egret, Spoonbill and Lapwing.  Then suddenly a Booted Eagle passed overhead.  Male, female and juvenile Marsh Harriers were quartering the surrounding reed beds, giving excellent views.
We then moved to a shallower lagoon that provides great habitat for an array of waders at this time of year.  We enjoyed great views of Wood Sandpiper, Snipe, Ruff, Black-winged Stilt, Glossy Ibis and Greenshank.  Migration was taking place right before us, with hundreds of Barn Swallows and House Martins passing through.
Next stop was in a hide from where we had views of Lesser Black Backed Gull, Purple Swamphen and Great Crested Grebe.  A raptor suddenly caught our attention, an Osprey also on passage.
Time was passing quickly, so we moved out of the reserve and visited a coastal, native Mediterranean Pine forest where had a picnic lunch.  As we walked to the lunch spot, we had views of Firecrest and Hoopoe.  After lunch we decided to visit a small coastal lagoon before ending the trip by exploring the forest a little more, maximising habitats and species.
The lagoon gave excellent views of Dunlin, Little Stint, Little Ringed Plover, Ringed Plover, Sanderling and Turnstone.  On the water were Black-necked Grebe, White Headed Duck and Greater Flamingo.  The shoreline also gave views of Audouin´s Gull, and a nearby tree held an Iberian Grey Shrike.
We then walked back into the forest where we saw Pied Flycatcher, Wheatear, Long-tailed Tit and Black Redstart.
We brought the day to a close with coffee and cakes, going over the species list for the day.  It had been a pleasure to guide such a great group, and fascinating to see a collection of resident birds, early winter visitors, late summer visitors and passage migrants all in one day.
The list for the day included :
Great Egret, Little Egret, Grey Heron, Spoonbill, Mallard, Coot, Moorhen, Purple Swamphen, Cormorant, Lapwing, Snipe, Greenshank, Little Ringed Plover, Ringed Plover, Glossy Ibis, Greater Flamingo, Little Stint, Dunlin, Sanderling, Snipe, Ruff, Turnstone, Marsh Harrier, Booted Eagle, Osprey, Wood Sandpiper, Black Winged Stilt, House Martin, Sand Martin, Barn Swallow, Great Crested Grebe, Yellow Legged Gull, Lesser Black Backed Gull, Audouin's Gull, Black Headed Gull, Hoopoe, Firecrest, Long Tailed Tit, Black Redstart, House Sparrow, Great Tit, Wheatear, Pied Flycatcher, Black Necked Grebe, White Headed Duck, Magpie, Collared Dove, Iberian Grey Shrike, Wood Pigeon.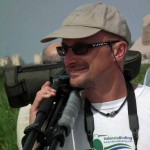 Written by David Warrington.
Bird Watching Guide at Valencia Birding.