The Mediterranean summer is finally drawing to a close and despite clear blue skies, we´re starting to put on long sleeves to go out birding! Autumn is a delightful time of the year and the past couple of months have been extremely busy. We´ve been exceptionally fortunate to spend time with some fabulous clients, many on return visits with us.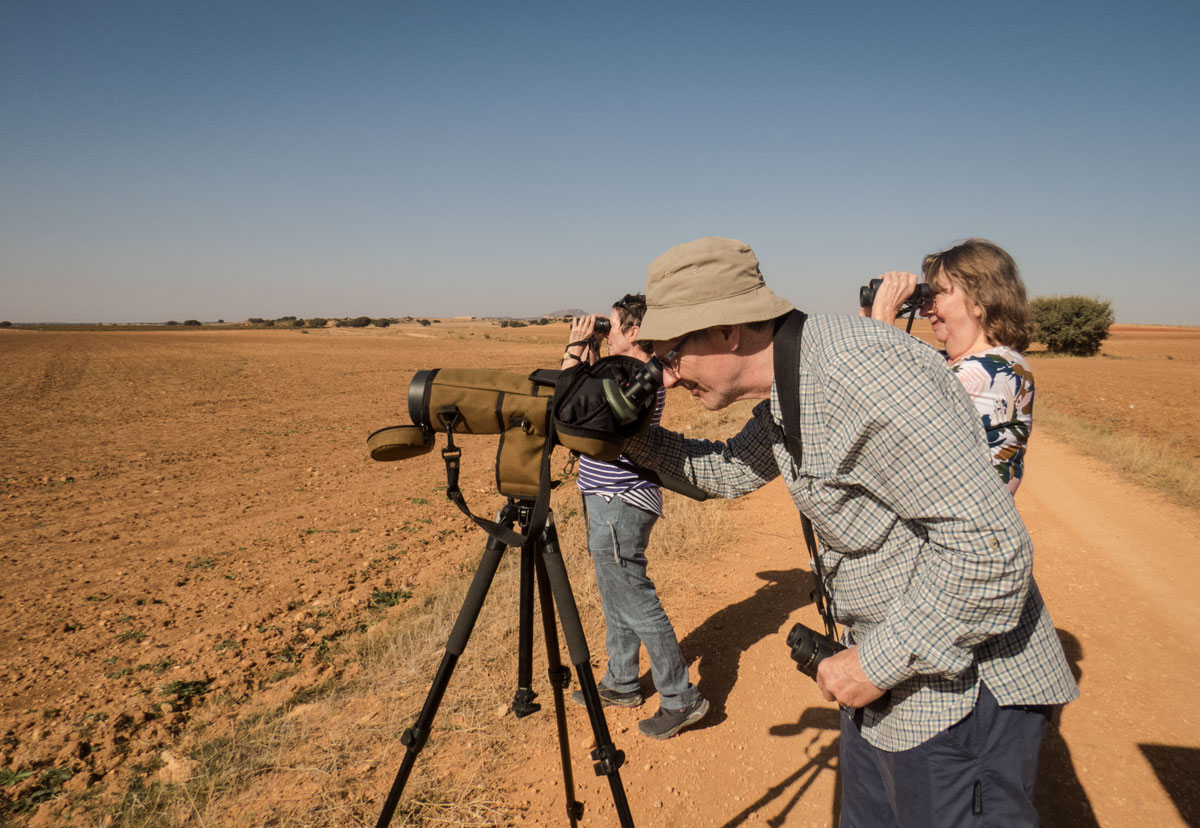 As for the birds, most summer visitors have now headed off for Africa and many winter visitors are beginning to arrive. We´ve also had a few surprise vagrants and rarities and plenty of passage migrants heading south on the East Coast fly-way. A particularly exciting morning recently gave us Pectoral Sandpiper and Red Necked Phalarope in the same view!
We´re delighted to bring to you news of a selection of completely new trips that include sessions in professionally managed bird photo-hides.  Within easy reach of Valencia, these offer superb opportunities to capture great images of an array of passerines and raptors.
These include Bonelli´s Eagle, Goshawk, Crossbill, Hawfinch, Crested Tit, Short-toed Treecreeper, Rock Bunting, Ring Ouzel and many more.  These trips have proved to very popular, often as a part of multi-day breaks. See the website or contact us for further details.
Day Trips
Our day trips have continued to be exceptionally popular. All venues have given some excellent birding trips this year. Following a period of investigation and monitoring, we were recently especially pleased to introduced a new trip.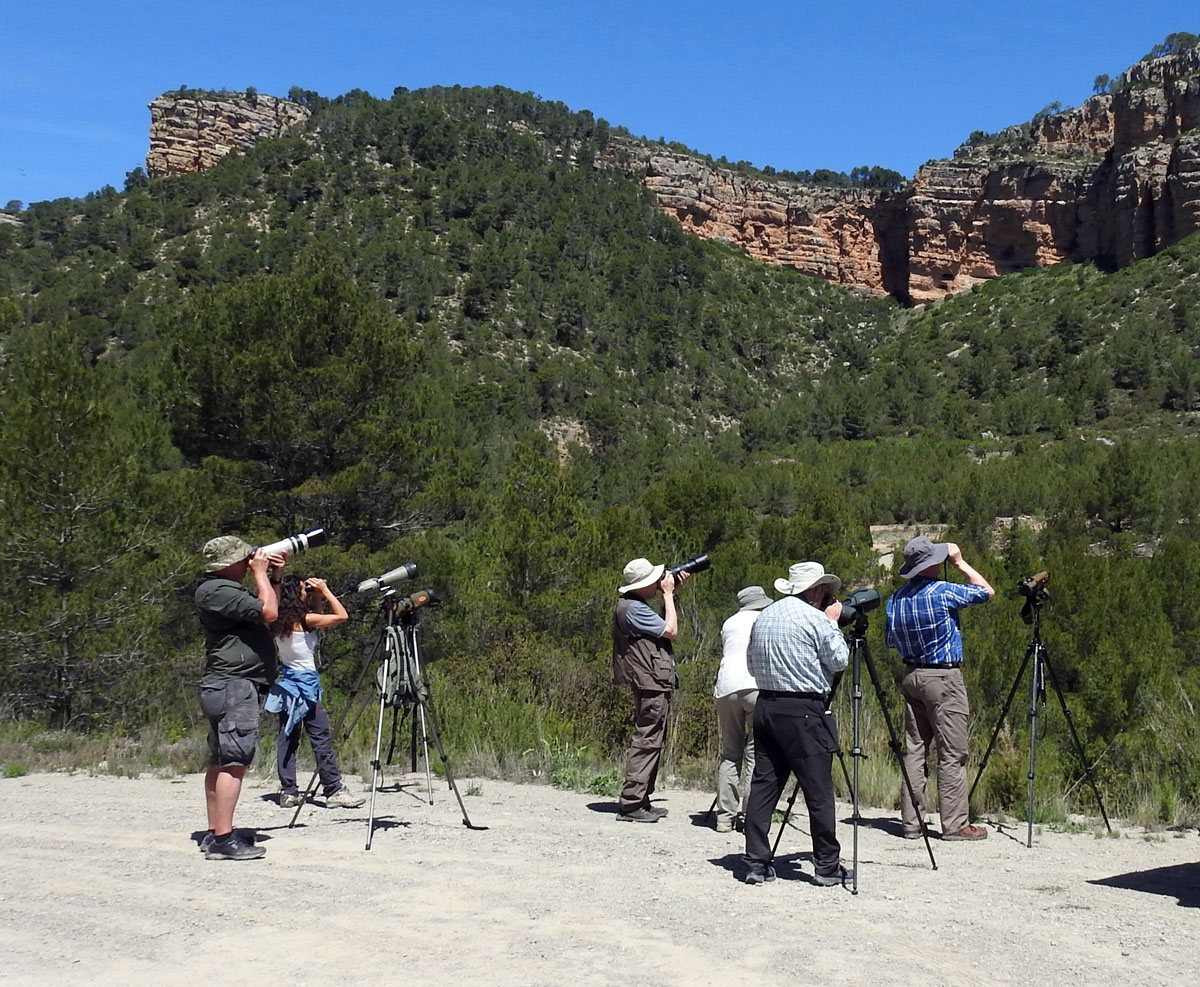 The Spring & Summer Mountain Bird Life trip takes us to an area of highland forest and huge mountain crags that give fabulous views of some classic mountain species.
Again, within easy reach of Valencia, this trip provides a great chance to see Egyptian Vulture, Griffon Vulture, Short Toed Eagle, Alpine Swift, Red Rumped Swallow, Chough, Raven, Blue Rock Thrush, Cirl Bunting, Black Wheatear and more.
Bespoke Birding Breaks
Our continued success depends largely on our flexible approach to what we offer, and this year has seen a continued increase in multi-day tailor-made trips for couples and small groups. This has included short breaks and week long packages, always bespoke. Our rule of never mixing groups, but instead focusing on top levels of personal and flexible service remains.
Our 7-day packages are often twin centre in design, beginning in the south of our region in Alicante province before moving further north, closer to Valencia.
Highlight species from such trips in 2017 have included Trumpeter Finch, Rufous Tailed Bushchat, Roller, Great Spotted Cuckoo, Black Bellied Sandgrouse, Great Bustard, Little Bustard, Elegant Tern, Audouin´s Gull and Eagle Owl.
As a way of maximising value and providing a unique break, we have recently established a collaborative agreement with a small group of hotels here in Valencia.
The Adhoc Group have two very authentic and beautifully restored small hotels in the heart of the historic quarter of Valencia plus a larger country hotel nearby.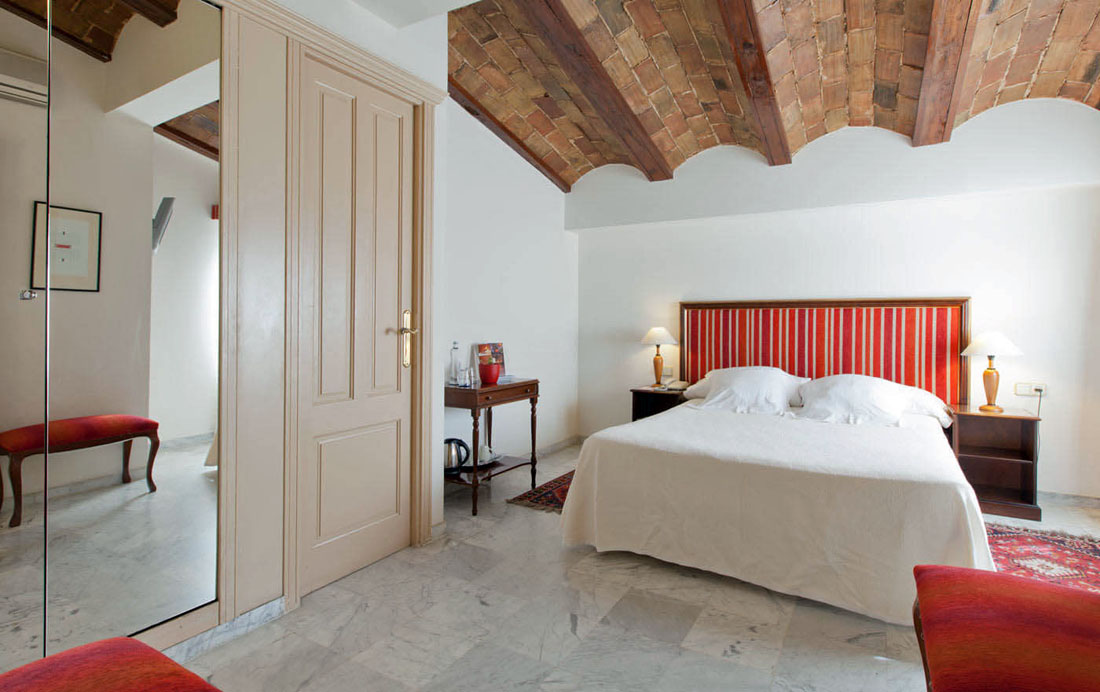 This has allowed us to put together a fabulous 4-night short break that combines 3 full days of guided bird watching at some of Spain´s best sites with a cultural break in this beautiful city. More details can be found on our website.
We´ll be in touch again early in the New Year to report on what else has been going on at Valencia Birding.
In the meantime, we´d like to extend our best wishes to all our clients and friends and to sincerely thank you all for what´s so far been an excellent year.
Happy birding,
Dave & Yanina