One of the pleasures of being based in Valencia is the ease of access to many different habitats.  One of our favourite trips takes us up onto the steppe and cereal plains of Castilla de la Mancha, little over an hour´s drive away.
I recently had the pleasure of providing a trip to this region for clients Doreen and Jim from the USA.  Both very experienced birders they were on a tour of Spain and wanted to see some of the area´s bird life, particularly on the steppe.  They were staying in the historical town of Xativa, so having met nearby we drove up to the birding area where we began with a morning coffee in a small farming village.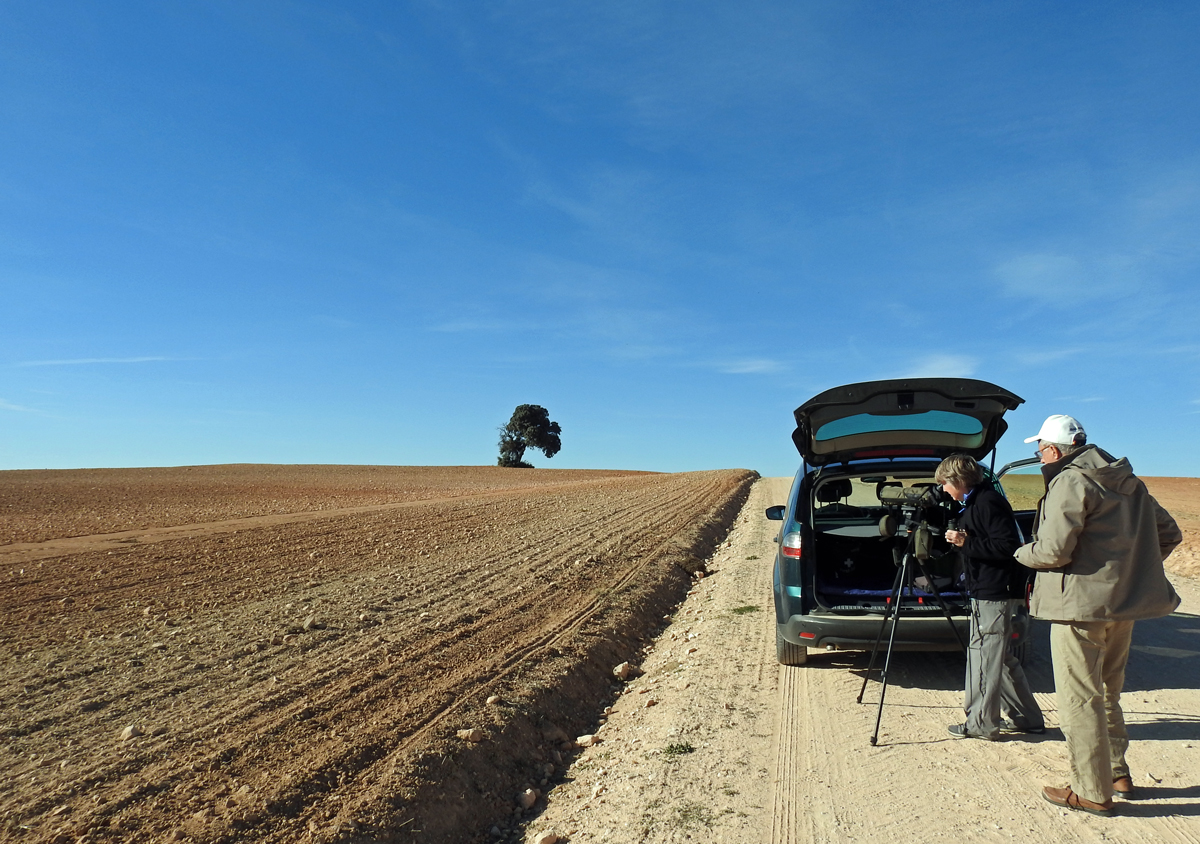 Our first stop was beside a small lagoon surrounded by cereal fields.  It was still quite early so a cold wind was blowing.  Despite this we enjoyed views of Pochard, Lapwing and Stonechat.  Once back in the warmth of the car we made our way to another favourite viewing area where we put on extra layers!
Here we had good views of Great Bustard, one of the day´s target species.  Flocks of Linnet were feeding in a nearby field and the adjacent farm buildings held Rock Dove, Corn Bunting, Rock Sparrow and Black Redstart.  Having watched Crested Larks, another lark caught our eye and immediately appeared to be different.  After some close attention, we identified it as a Lesser Short Toed Lark.
A little later, a brief stop gave superb views of Red Kite and Marsh Harrier.  The day was warming up nicely by now so we decided to spend some time exploring another lagoon.  This proved to be worthwhile, especially for wildfowl, and gave good views of White Headed Duck, Wigeon, Gadwall, Shoveler and Teal.  We also enjoyed seeing Greater Flamingo, Snipe and Hoopoe.
After lunch we crossed the higher plains using the network of farm tracks.  The lack of water at the usual lagoons didn´t help, but we were fortunate to see some great raptors including Little Owl, Merlin and Golden Eagle.
The day was brought to an end with close views of a family of Red Legged Partridge.
It had been a very enjoyable trip, spent with a couple of lovely people.  The species list for the day included…
Mallard, Shoveler, Wigeon, Gadwall, Teal, Common Pochard, White Headed Duck, Coot, Moorhen, Greater Flamingo, Snipe, Lapwing, Red Legged Partridge, Great Bustard, Yellow Legged Gull, Rock Dove, Collared Dove, Wood Pigeon, Magpie, Carrion Crow, Hoopoe, Spotless Starling, Black Redstart, Meadow Pipit, White Wagtail, Stonechat, Crested Lark, Lesser Short Toed Lark, Linnet, House Sparrow, Rock Sparrow, Corn Bunting, Goldfinch, Little Owl, Golden Eagle, Kestrel, Red Kite, Marsh Harrier, Buzzard, Merlin.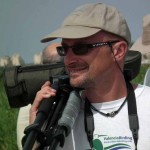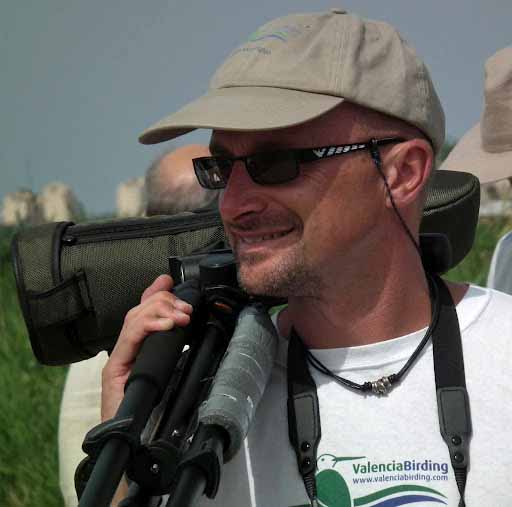 Written by Dave Warrington.
Bird Watching Guide at Valencia Birding.