Last week I had the pleasure of guiding two clients from Holland to the Albufera Natural Park.  They were both experienced nature photographers and birders who wanted a day off from the city.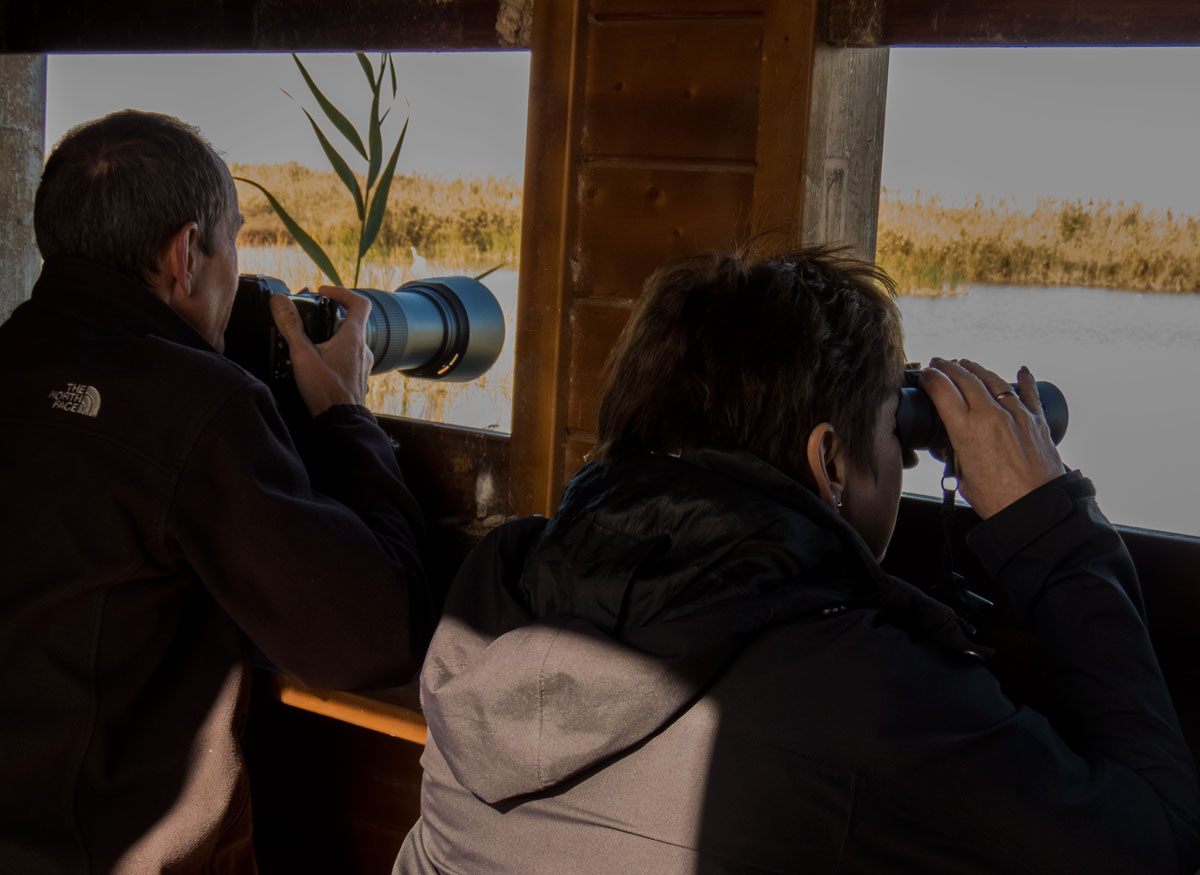 The Albufera Natural Park is located just 18 Km from Valencia city centre and is one of the most important wetlands in Europe, so it makes for a very easy birding trip.  We began by visiting one of the best reserve areas in Albufera. Once inside the reserve, we enjoyed great views of Black-winged Stilts, Little Grebes and Flamingos.
After a short walk through the forest we arrived at the second hide, from where we saw hundreds of Black-tailed Godwits and Lapwings resting on the lagoon.
Next stop was at a restricted reserve area where we had lunch whilst enjoying great views of Great White Egret, Marsh Harriers and Gadwalls.
In evening we decided to stop beside a lake beside the sea, an amazing hotspot for Black-necked Grebes and Audouin's Gull.
We ended the day in the rice paddies where we hoped to see Booted Eagle and Glossy Ibis.
It had been a great birding day spent with lovely people.
The species list for the day included…
Marsh Harrier, Booted Eagle, Common Buzzard, Kestrel, Shelduck, Gadwall, Mallard, Teal, Little Grebe, Black-necked Grebe, Great-crested Grebe, Lesser Black-backed Gull, Audouin's Gull, Black-headed Gull, Sandwich Tern, Flamingo,  Grey Heron, Glossy Ibis, Great White Egret, Little Egret, Cattle Egret, Moorhen, Coot, Purple Swamphen, Black-tailed Godwit, Black-winged Stilt, Greenshank, Snipe, Lapwing, Magpie, Collared Dove, Woodpigeon, Kingfisher, Black Redstart, Robin, Great Tit, Sardinean Warbler, Meadow Pipit, Water Pipit, Serin, Stonechat, House Sparrow, Zitting Cisticola, Cetti's Warbler.
Written by Yanina Maggiotto
Bird Watching Guide at Valencia Birding